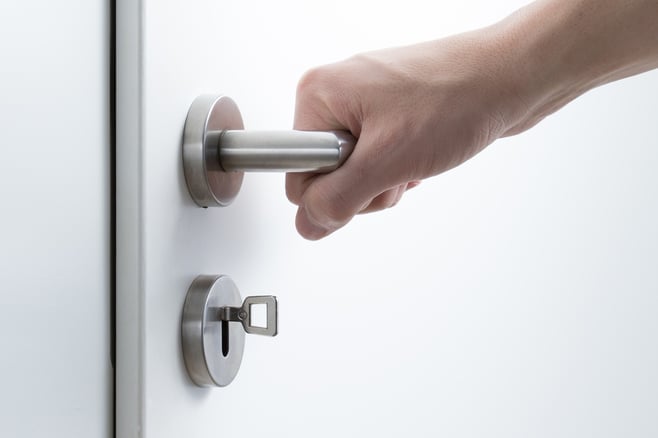 In the event of an emergency or some kind of intrusion, every second counts. It's frightening, but a few seconds here or there can be the difference between a close call and a tragedy.
During these emergencies, one of the easiest ways to minimize the amount of damage that occurs is to isolate the threat.
Isolating a thief, an active shooter or any other troublemaker helps prevent the threat from moving around or hiding, while also making it easier for an organization to direct first responders to a specific area.
Again, because seconds count, time spent running around locking or unlocking doors to seal off a room, wing or building puts people at risk, both from doors not getting locked in time or from potentially coming into contact with whatever the threat may be.
For these reasons, lockout/lockdown capabilities are an essential feature for a modern access control system.
The lockdown feature helps isolate threats and protect personnel
The term may be obvious to those familiar with access control and security systems, but for those who may be a little more unfamiliar, it's important to define what we mean by a lockout/lockdown feature:
A lockout/lockdown feature is the part of an access control system that allows the user to immediately lock or unlock doors from a central location.

Lockout/lockdown features can usually be deployed in a number of ways, like locking all doors in a system, only locking doors in a certain building or locking individual doors.

Lockout usually refers to exterior doors (keeping intruders out), while lockdown usually refers to interior doors, helping to isolate a threat and prevent it both from leaving the building or from accessing other parts of it.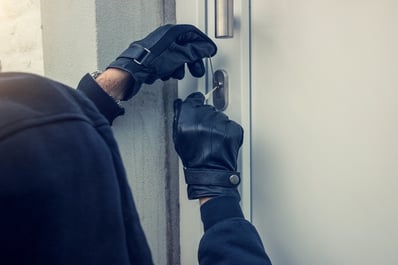 Think of a lockdown feature as being a light switch, and your door locks being a series of lights: Lockdown works by essentially flicking the switch and turning all of the lights off at once; a flick in the other direction turns all of the lights back on.
Obviously this example simplifies things a bit, but the main idea behind it remains the same: lockout and lockdown capabilities allow an administrator to instantly secure his or her building with the press of a button.
Why is a lockout/lockdown feature important for access control?
As we discussed before, lockout/lockdown capabilities are a great way to isolate a threat in the event that an unauthorized individual gains access to a facility or to lock up a facility to prevent a threat outside from coming in.
Consider the following situations:
At your city school, there's a large crowd around the corner for a protest. This large crowd is mainly peaceful, but you're concerned about a rush of people trying to get inside, whether it's to use the restroom or to warm up if it's a cold day. You're worried not just about the front door, but about a few loading docks and side entrances. With lockdown, you can restrict access to the entire building with the press of a button. Instead of worrying about running around and checking every door, you can keep your students and staff safe and secure without having to leave your office.
At your corporate office, a disgruntled former employee has come through the front door, looking for his or her former supervisor. You're not sure if the confrontation is peaceful or if the former employee has bad intentions, but the former employee skipped the check-in desk, which is enough to make you nervous. Without a lockdown feature, this former employee is now in the building; with lockdown, you could immediately lock all doors and prevent the former employee from reaching the supervisor's office, keeping the threat isolated until your security personnel or the police arrive.
Where is lockdown/lockout useful?
K-12 schools
College campuses
Hospitals and medical centers
Large corporate office buildings
---
Lockout/lockdown is a key feature in the latest version of our innovative access control software, PremiSys™. Version 3.0 offers lockout/lockdown capabilities, the ability to view integrated surveillance video feeds, photo/video recall upon card scan and more.
PremiSys also offers a convenient mobile app, a user-friendly Dashboard interface and more. For more information on this powerful software suite, visit our PremiSys web page.