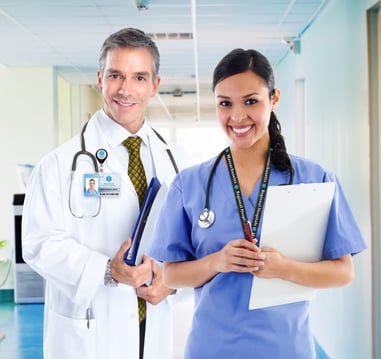 Let's be honest: the East Coast of the United States tends to think of itself as a leader and a trendsetter.
After all, the East Coast is at work before the West Coast even wakes up.
The East Coast has leading cities in areas like finance and fashion (New York City), education and healthcare (Boston) and government (Washington, D.C.).
However, there's a state on the West Coast that tends to start plenty of trends that head from west to east.
A state that features influential hotbeds like Hollywood, Silicon Valley and the Bay Area: California.
Most people know California to be a trendsetter in areas like entertainment and technology. However, California also tends to be a bellwether state when it comes to laws, rules and regulations.
There's a common line of thinking in certain industries: if something passes in California, don't be surprised if it eventually starts to filter across the country.
This tends to be particularly true with healthcare, where rules and regulations that are put into place in California often get mimicked by other states across the country.
For that reason, it's always worth keeping an eye on what's going on out in the Golden State, and the latest developments are pretty big:
California is taking huge steps towards reducing healthcare workplace violence, and the rest of the country should be paying attention.
OSHA and California's unions are working together to increase safety
Back in 2014, California passed a law that was designed to decrease workplace violence in healthcare facilities.
Known as the Padilla Healthcare Workplace Violence Prevention Act, the law requires that "hospitals establish workplace violence prevention plans" to protect all personnel.
However, the law excluded certain healthcare facilities and had language that wasn't as comprehensive as what healthcare workers' unions had hoped for, leading those unions to continue to push for stronger standards.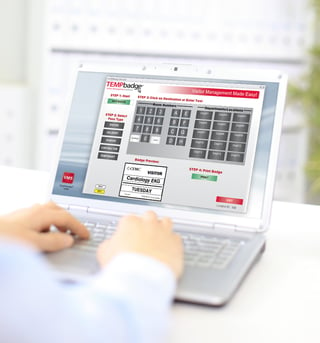 According to the Nurse Alliance of California, that law included a provision that the California division of the Occupational Safety and Health Administration (known as Cal/OSHA) "may expand on the scope of coverage and broaden the mandated workplace violence prevention plan."
The alliance continued to lobby Cal/OSHA, and was rewarded in December when Cal/OSHA accepted their proposed language, leading them to begin the process of strengthening the verbiage in the law.
(You can read the full proposal here.)
The proposal contains a lot of different suggested changes, many of which are aimed at addressing workplace violence issues internally, creating guidelines for reporting violence and identifying risk factors before violence can occur.
One way to prevent violence from occurring? Stop troublemakers from ever getting into the building.
In fact, the proposed language specifically mentions:
"Procedures to identify and evaluate patient-specific risk factors and assess visitors." (Pg. 7 of 13)
Identification/management of "entryways where unauthorized entrance may occur, such as doors designated for staff entrance or emergency exits" (Pg. 6 of 13)
The proposed standards that were approved by Cal/OSHA reaffirm the idea that a solid Visitor Management system is a key factor in increasing the overall level of security at a healthcare facility.
A good Visitor Management system will address the bullet points above by:
Scanning all guests against both internal (banned visitors) and external (criminal background checks, sex offender registries) databases, ensuring that the types of guest who are prone to causing problems are never allowed on-site.
Making it easy to deploy a sign-in station to all entrances, not just the main entrance.
That these recommendations came directly from nurses and healthcare workers who come face-to-face with workplace violence affirms that hospitals need to increase security.
We've been preaching it for a while, and it appears Cal/OSHA agrees: a Visitor Management program is a great way to do just that.
---
Are you looking to increase security by better processing your guests? Click the button to the left to browse our Visitor Management offering, with products ranging from simple expiring guest badges to cloud-based software systems.
If you have questions or would like a no-obligation consultation, contact us using the button to the right. We've put systems in place at hundreds of facilities across the country, and would love to help you provide better security and peace of mind for patients and staff alike.