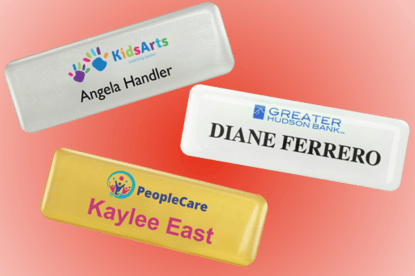 In any customer-facing role, employee name badges are essential.
From retail stores to banks, rental car facilities to fast-food restaurants, a good name badge helps increase professionalism and encourage friendly interaction between your employees and your customers.
After all, a customer is far more likely to remember an employee if he or she knows the employee's name, right?
When it comes to employee name badges, the "right" solution really depends on an organization's needs. Regardless, there are a variety of options to choose from.
How do you find the right one?
PVC ID cards look professional, but often need to be bought in bulk or require the purchase of dedicated equipment to print the cards yourself.
Paper ID cards are affordable and simple, but aren't the most "easy-on-the-eyes" solution and often give off an amateur vibe.
The perfect solution is something that's high-quality, yet easy to acquire; professional, without requiring the investment in pricey equipment.
Fortunately, there's a product to meet those needs, and it's one that can be designed from the comfort of your home or office.
Add a logo, add employees and go!
DigiLine name badges are our custom name badge solution. These unique badges combine detailed customization, a professional look and an intuitive online design tool to be the perfect custom name badges for a variety of different situations.
Whether you're looking for name badges for bank employees, car rental employees or retail employees, DigiLine name badges are flexible enough to be an ideal solution.
Watch a video on our DigiLine custom name badges
Unlike PVC ID cards, DigiLine badges will be delivered to you fully finished and ready to issue to employees.
The badges are available in both metal and PVC, with magnet or clip attachment. Color options are gold, silver and white for PVC and gold and silver for metal, while three different sizes are available.
DigiLine name badges use our innovative TRUECOLOR digital printing process. This process allows for full-color customization and sharp detail, leading to a professional, eye-catching design.
The best part about DigiLine name badges is how easy we've made it to design your own name badges online!
Our online design tool makes it easy to create custom name badges.
First, choose the size and material you want for your custom name badges.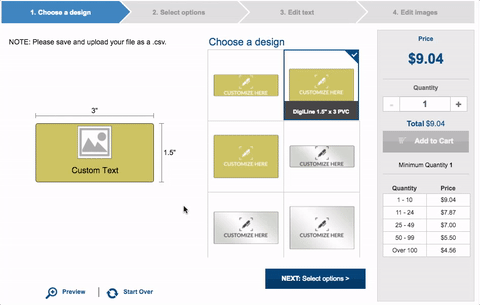 Next, choose your attachment type and color. You'll notice that your digital proof on the left updates as you make changes.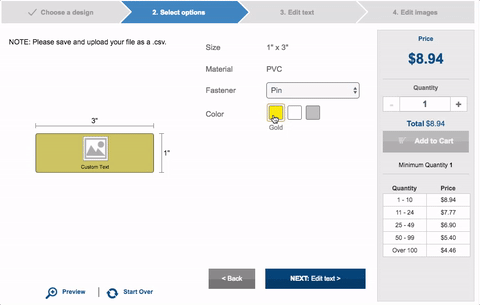 Upload a logo by clicking on the placeholder. You can also wait until the end to upload a logo.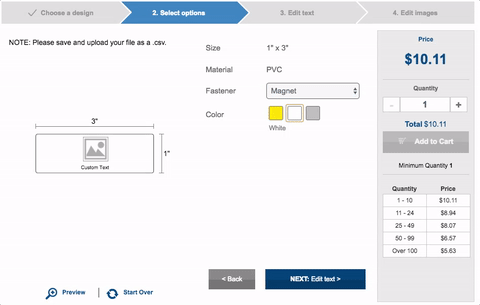 It's really starting to come together! Next, add a name. You can change the font, font size and font color as well.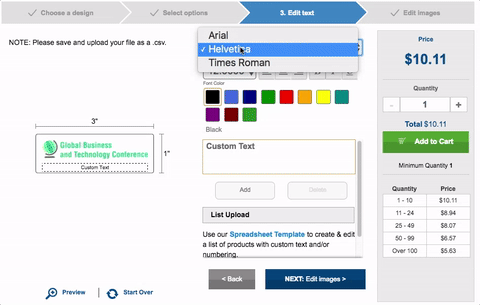 Add the names of the rest of your employees. You can either do this manually, as we do below, or you can upload a .csv file to make things faster.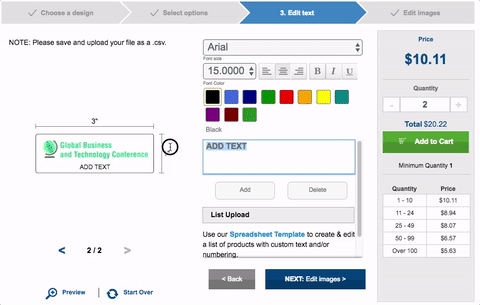 You can then cycle through the proofs of the badges you've created.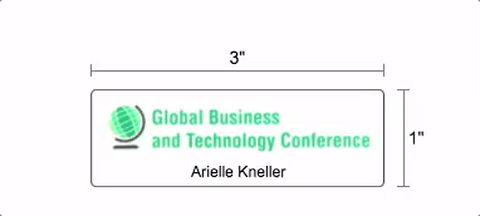 Once you're done, simply add them to your cart and check out! In just a couple of weeks, you'll get the fully finished badges delivered to you.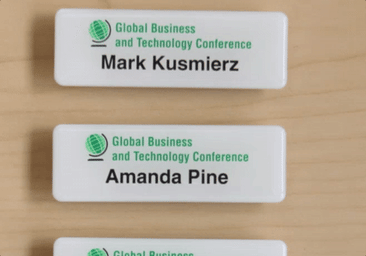 That's it! It's that easy to design custom name badges online.
---
Interested in getting your own custom name badges? Try out the tool!
Or, if you'd like more information on our DigiLine name badges, request a sample kit to experience them for yourself.