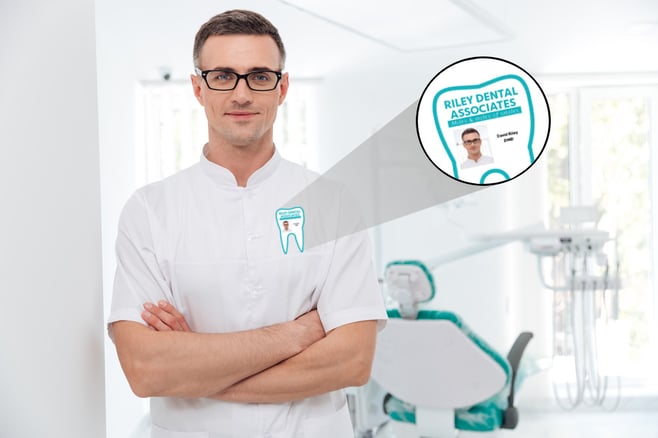 Let's be honest: there aren't a lot of secrets about ID cards.
While there are a number of concepts in the identification industry that are a bit mysterious to the average person, the concept of credentials isn't one of them.
Most people are pretty familiar with the basics: they know what an ID card does, what the different kinds of ID cards are (student ID cards, employee badges, etc.) and what functions cards are able to perform.
In most cases, knowing the basics is enough. It'll help you have a decent idea of what you need, and you'll be able to fill in the rest as you go.
However, in the case of ID cards, we've found that there's something fairly basic that many people don't know: you can get custom-shaped ID cards!
Yes, employee badges, student credentials and more can be ordered in shapes other than the rounded-edge rectangles most people picture when they think about ID cards.
In fact, ID cards can be round, triangular or even shaped like a giant tooth — whatever your imagination can think up!
Rectangles are out — shapes are in!
Custom-shaped ID cards are made from a synthetic paper material that is able to be cut into pretty much any shape. Due to its makeup, synthetic paper isn't susceptible to splintering or cracking in certain shapes, unlike PVC.
"OK," you think. "So you can have a funky-shaped ID card. Why would I want that?"
Glad you asked!
1. Custom-shaped ID cards can help enhance your brand.
For all intents and purposes, most ID cards look similar. The photos will change, as will the background color, font and holographic security foil.
But at their core, most ID cards are thin, flat rectangles with rounded corners.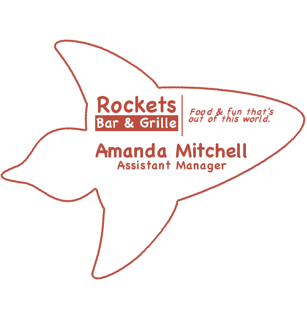 Before you get the wrong impression, there's nothing wrong with rectangles! A lot of great things are rectangular: bread, money, televisions...the list goes on.
However, rectangles are also an extremely common shape, meaning your ID credential is more likely to get overlooked than it is to get noticed.
Using a shape other than a rectangle is more likely to grab the eye of a passer-by, drawing attention to your employee's name badge and creating an association between your brand and the shape.
One of the more creative ways of using custom-shaped ID badges is to use a custom-shaped ID card designed to match your brand or your business.
Which of the following would get more attention: a regular-shaped badge or...
...a cake-shaped employee badge for your bakery or pastry shop?
...a round, pizza-shaped badge for your Italian eatery?
...a tooth-shaped badge for your dental practice?
...a heart-shaped badge for a pediatrician's office?
In every case, the answer is obviously "the custom badge."
As you can see, the possibilities are endless! By using a custom-shaped badge for your business, you're going to draw more eyes to the badge while also associating your brand with that shape.
The resulting exposure will boost your business in ways a standard, rectangular ID card can't.
2. Counterfeiting custom-shaped ID cards is more difficult.
Security is a concern for any organization issuing ID credentials.
Whether you're using high-tech government credentials to gain access to sensitive information or issuing simple employee name badges at a supermarket, you don't want unauthorized cards landing in the hands of unknown individuals through counterfeiting.
Organizations go to great lengths to prevent counterfeiting, successfully using measures like UV printing, holographic foils and more. These measures work, and make things very difficult on counterfeiters.
However, there's another way: use a custom-shaped card!
One reason ID cards are vulnerable to duplication is due to the fact that the majority of them are white, rectangular, CR-80-sized credentials.
When the materials used to make cards are common and readily available, the counterfeiters already have a foot in the door.
By using custom-shaped credentials, you're making it much hard for scammers to ply their trade.
A counterfeiter would need to get his or her hands on your synthetic paper material and on one of your badges to make a precise, exact outline.
The chances of a thief being able to make a perfect replica, with no frayed edges or poor cuts, are extremely slim.
You can even make your custom-shaped ID cards more secure by adding the security features mentioned above, creating a multi-faceted security set-up that even the most cunning counterfeiter won't touch.
3. Custom-shaped ID cards can be printed using an inkjet printer.
One of the reasons many organizations outsource their ID badging operations is due to the high cost of entry. After all, creating professional ID credentials isn't as simple as just printing out a piece of paper...is it?
Actually, with synthetic paper cards, it pretty much is that simple.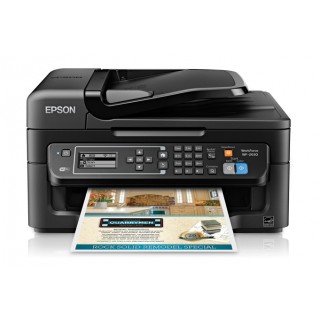 Because of the way synthetic paper is created, it comes in sheets similar to sheets of office paper. It's these sheet-like properties that enable the cards to be cut into custom shapes.
This sheet-like design also means synthetic paper cards can be printed using a standard inkjet printer.
Yes, the machine you probably have lying in some corner of your office could be used to create professional, eye-catching ID cards.
We won't bore you with the science behind it, but basically the liquid ink is absorbed by the microporous synthetic paper in ways PVC simply can't match, leading to a smudge-free, vivid imprint.
Printing PVC or composite ID cards on-site requires the purchase of a dedicated ID card printer. Throw in the purchase of printer ribbons, laminating ribbons and other supplies, and your costs can add up in a hurry.
These costs are sometimes prohibitively high, forcing organizations to pay a company to create cards for them.
With synthetic paper cards, you're able to repurpose office equipment you probably already have, saving time and money in the process.
---
Are you convinced that custom-shaped ID cards are for you? Great!
Custom-shaped ID cards are only possible with our JetPak™ synthetic paper cards. These cards can be customized with a standard inkjet printer, allowing you to easily create unique, high-quality, full-color credentials.
Learn more about these innovative credentials below, and add some shape to your card program today!