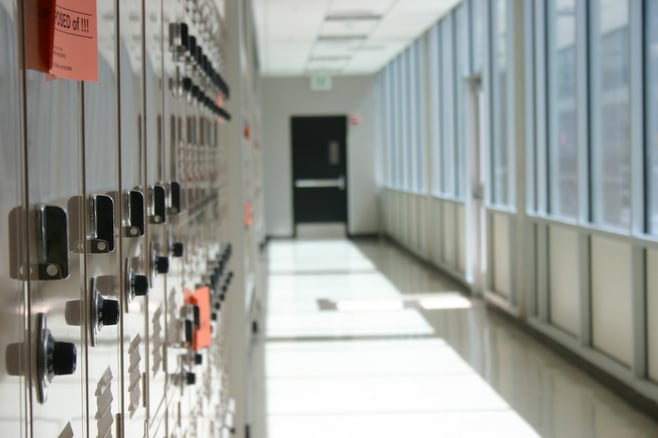 Every school administrator has a vested interest in making his or her school or school district as secure as possible.
Besides the obvious reason of wanting students and staff to be safe at all times, no administrator wants to look like he or she was caught unprepared in the event of an incident.
Oftentimes the people "on the ground," so to speak, are aware of the shortcomings of school infrastructure, whether those shortcomings are outdated security equipment or leaky spots in the roof.
These people see, experience and are inconvenienced by these shortcomings and issues on a daily basis, coming to and leaving from the building or campus.
If you tell these people that an issue needs to be fixed, chances are they're already well aware.
However, in today's school districts, there's usually an off-site entity making decisions on large purchases, whether it's a county education chair, superintendent of schools or the head of a school board for a town.
These people aren't likely to be as familiar with a school's security needs as the students, teachers and staff.
This means that when they see "new school access control system" for Johnson Elementary School on the budget request form, they're going to need some convincing to sign on the dotted line.
Help the higher-ups understand the need behind the need
As school buying season winds down and budgets for the next school year are written in ink and filed away, now is the time to approach the decision-makers at your school or in your school district and raise the possibility of upgrading your security system.
You already know why your school would benefit from an upgrade, as we outlined those reasons in an informational blog post on school access control systems last week.
However, that's not likely to hit home for them, as they're not going to see the direct impact of such a system.
Instead, it's important to put the benefits in terms that decision-makers are going to understand.
Here are four ways to get those in control of the checkbook on your side when it comes to a security upgrade.
1. "Here are the shortcomings and issues we're experiencing now."
As we said above, you're more than familiar with the issues you have at your school. You don't need to be reminded of the problems they're causing for your students and staff.
However, it's easy to forget that not everyone involved in the process is as close to the issues as you are.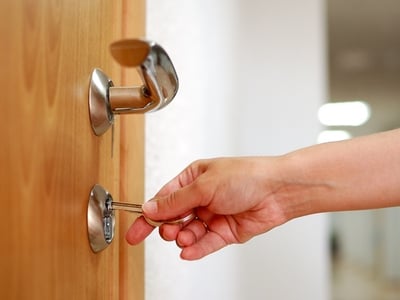 In this situation, some people may sigh and complain about the lack of understanding, bemoaning the "hands off" approach of those in charge; after all, it's human nature to be a little annoyed when one perceives that the bosses aren't paying attention to needs.
Instead, use this disconnect as an opportunity to educate decision-makers on the issues you're experiencing, how they're impacting day-to-day life at your school and how a new security system will help.
Here's an example:
When you tell your school administrator that you think your school should upgrade to a card-based access control system, he scoffs and says "what do we need that for?! You have keys!"
Instead of getting annoyed and complaining to co-workers after the administrator leaves, explain your situation clearly.
Tell the administrator that two or three times in the past few months, your staff has had to deal with a lost or missing physical key. Because a lost key is a security risk, your staff has had to have a locksmith come in and change locks each time.
Then, explain how having a card-based system would allow your staff to simply deactivate the missing card and keep using the existing cards readers and locks, saving time, money and hassle.
It might not feel as good as venting about "the man," but having examples ready to present to the decision-makers is a very powerful way to get your point across.
2. "Simply put, what we're doing now isn't good enough in today's world."
Everyone who watches the news is aware of the horrible incidents that have become all too common at schools across the world. It's also true that these incidents are often the impetus for schools upgrading their own security.
However, focusing on these incidents isn't really a great way to get your point across. Pointing to an incident and asking your administrator "do you want that to happen here?" comes off as crass, insensitive and sensationalist.
When discussing incidents that may have caused you to look more seriously into a new security system, keep your comments more general. Discuss things like the overall increase of security in the modern world and how it's best to keep up with the times.
This will help people understand your point without exploiting a tragedy in the process.
3. "A system will offer greater control over our facilities."
One of the most important aspects of a modern access control system is that it helps bring a number of different security processes together under one "roof."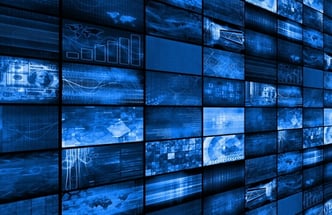 Explain to your administrator the challenges your school faces managing all aspects of your security program, including:
Finding personnel to monitor surveillance cameras
Managing physical keys and determining who should have which keys
Replacing physical keys that are lost or stolen
Carrying around a variety of keys for different rooms
Once you outline your pain points, explain how a modern access control system will help streamline all of those processes, making things easier on your staff and eliminating redundancies.
Surveillance video can be integrated into your system and recalled when needed
Individual cardholder rights can be managed in the system
Lost or stolen cards can be deactivated with the press of a button
A single credential can be used to access a number of different rooms
Making these processes easier is essentially a way of gaining more control over all aspects of security at your school.
Your administrator should be able to see the value in this, making it more likely that he or she will be on board with an upgrade.
---
If you're a school administrator who was convinced by this post that it's time to upgrade or if you're in the early stages of exploring adding a school access control system to your institution, we'd love to talk to you!
Our team of access control experts is available to answer any questions you may have, including discussing your pain points and offering potential solutions. This consultation is free of charge, with no obligation — so let's talk!