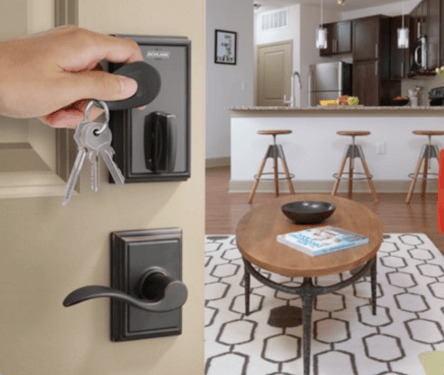 When IDenticard® and Allegion® first got together, the reason for the partnership was clear: the two entities wanted to come together to continue to bring disruptive and innovative access control solutions to market.
While the two sides have worked together on many projects, the most recent and most robust collaboration involves IDenticard's PremiSys™ access control system and an integration with Allegion's Schlage® wireless locks with ENGAGE™ technology.
The integration brought flexible, easy-to-use wireless locks to PremiSys, and brought modern, feature-rich access control software to Allegion's locks.
The result has been a beneficial set-up for both organizations, and the two sides recently got together to discuss the partnership, trends in the access control industry and more.
We're ready for our close-up...
Allegion publishes a video series on its YouTube channel called "Tech Talks," where a member of Allegion's team sits down with a partner and discusses all things access control tech.
The most recent episode featured two familiar faces: Andre Motta, General Manager of IDenticard Access Control, and Aaron Henderson, Product Director for IDenticard Access Control.
Motta and Henderson sat down with Rob Martens, Futurist and VP of Strategy and Partnerships for Allegion, to discuss things like access control for nursing homes and senior living communities, mobile credentials, cyber security and more.
Check out the full Tech Talk below!
---
Interested in learning more about PremiSys with wireless locks? Our website explains how these locks work, why they're so convenient and more.
If you have questions about specific aspects of adding this software to your site, contact a member of our team for a no-obligation consultation.