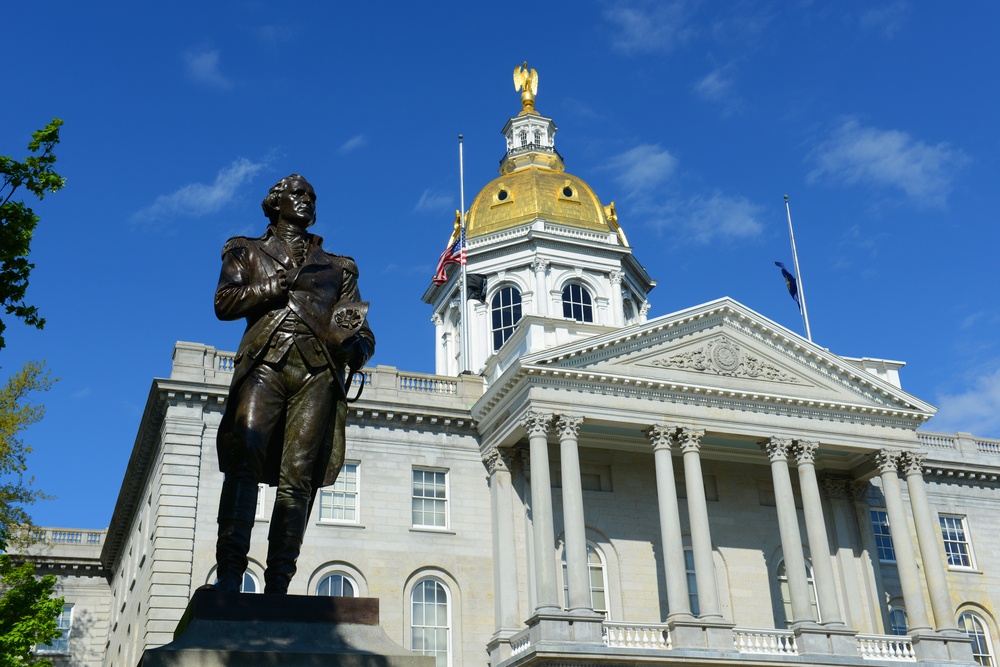 The state of New Hampshire is known for a number of different things.
The first Presidential Primary of the American election season takes place every four years in the Granite State. New Hampshire's White Mountains are home to some of the most popular ski resorts in the northeast. In New England, New Hampshire is known as the state with no sales tax, making it a popular shopping destination.
These days, New Hampshire is becoming known for something else: being a state that is fully committed to funding the security needs of all of its schools.
Last year, the Granite State set aside nearly $19 million in funding for security and quality of education improvements at its schools. According to the New Hampshire Union Leader, that money was used to fund nearly 200 different projects across the state.
And while that budget figure was impressive, New Hampshire wasn't done.
A commitment to secure as many schools as possible
New Hampshire's increased commitment to funding school safety enhancements began more than a year ago, when Governor Chris Sununu included money for those enhancements in his budget plan.
The enhancements kicked into high gear in New Hampshire's 198:15-y, which created the Public School Infrastructure Fund. This fund made a certain amount of money available for a variety of different school safety-related purposes, all of which had to be approved by the Governor and the School Infrastructure Commission.
What can New Hampshire school security grant funds be used for?
From the bill itself, here's what is covered:
A school building or infrastructure proposal in which the condition of such school building or portion thereof constitutes a clear and imminent danger to the life or safety of occupants or other persons and requires remediation as soon as practicable.

A school building or infrastructure proposal in which a structural deficiency in the function or operation of a school building or portion thereof presents a substantial risk to the life or safety of the occupants or other persons and is more than a technical violation of the fire code, and requires remediation as soon as practicable.

Support of fiber optic connections for schools to enhance and improve reliance on Internet technology tools, provided matching funds are available.

Funding for the department of safety, division of homeland security and emergency management's school emergency readiness program to improve security in public schools, after the completion of a security assessment, and in consultation with municipal officials.

Other school building or infrastructure needs the governor, in consultation with the public school infrastructure commission, may identify, except for school building aid projects that are otherwise prohibited by law.
The criteria above was boiled down into three different categories: Improve Security, Life Safety and E-Rate (which covers the fiber-optic Internet bullet above).
Since last fall, the Public School Infrastructure Commission received requests for more than 700 individual projects from dozens of different schools or school districts. As of May, the Commission and Governor had approved funding for 170 proposals, according to the Union Leader, accounting for nearly all of the available funding.
As a result, the application process is currently closed. However...
How can you find school security grants in New Hampshire?
Given the success of the program, it's no surprise that New Hampshire wants to keep it going. To that end, Sununu will be approving an additional $10 million in funding for school security grants in the coming months.
From the Union Leader article:
Once completed, this would mean grants for as many as 90 percent of school buildings in the state, according to Perry Plummer, director of New Hampshire's Division of Homeland Security and Emergency Management.

"I would challenge anyone to find another state that is going to deliver improvements to 90 percent of schools," Plummer said last week. "We take our mandate to assure the safety of school children very seriously."

In the first grants approved, more than 80 percent were spent on critical security improvements like reinforced windows and doors, state-of-the-art exterior door-locking systems and early detection systems.
The Public School Infrastructure Commission will be meeting again at the end of this week, where they're expected to review projects on the waitlist and get word on the availability of that additional round of funding.
After that, the Commission plans to re-open the grant application process on June 11th. Once the link to the application becomes available, we will update this post.
---
Update (June 11): The application process has been re-opened for "Improve Security" projects only.
You can find the application, including the eligibility requirements, on the state's Homeland Security and Emergency Management website.