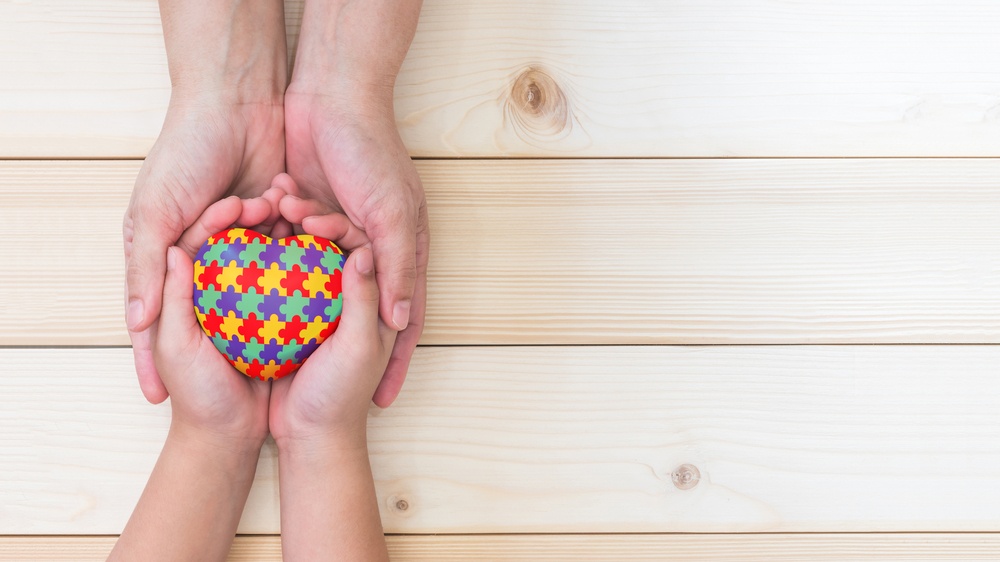 April! The year's fourth month brings mild temperatures, blooming flowers and the last gasps of winter weather.
April also brings us National Autism Awareness Month in the United States, a time to encourage progressive thinking, fund new research, explore innovative therapies and promote inclusion and acceptance for those with an autism diagnosis.
In fact, April 2nd is World Autism Awareness Day, designated as such by the General Assembly of the United Nations.
(For our friends up north, Autism Awareness Month is actually in October. But don't worry, you can participate on the 2nd, and for the rest of the month too, for that matter!)
Autism Awareness Month is celebrated in a number of ways, from government functions and speeches to local events and fundraisers. There are a number of different ways for you and your co-workers to show support for the cause over the course of the month.
Volunteer, put on the puzzle piece and more...
Taking part in Autism Awareness Month doesn't really require a massive effort. In fact, oftentimes doing the little things can go a long way toward helping the cause.
From the Autism Society of America, here are a few ways you can show your support for those living with autism.
1. Connect with a local organization!
If you want to make a difference, why not do so locally? Chances are there's an Autism Society Affiliate near your workplace. Consider getting a group of volunteers together to visit this affiliate and volunteer for the day.
You could also put together an event on your own and invite members of the local affiliate. You could have a field day in a park near the office, organize an autism-friendly movie screening and more. You'll be helping a worthy cause and helping the local community in the process.

2. Wear the puzzle piece!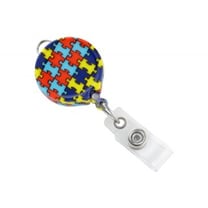 The familiar rainbow-colored puzzle piece pattern is the hallmark of Autism Awareness Month. Like the breast cancer ribbon or the AIDS ribbon, wearing this pattern helps show solidarity and support for those living with autism.
There are a number of ways to wear the ribbon in your workplace. The Autism Society sells ribbons that can be worn on clothing or magnets that could be placed on the office fridge in its online store.
For those looking to incorporate the ribbon into an ID program, there are Autism awareness badge reels and lanyards that help show support during the normal work day.
3. Donate to the Autism Society!
Running a nationwide foundation dedicated to helping people with autism live life to the fullest comes with a lot of expenses, meaning a donation to the Autism Society of America goes a long way.
The ASA has more than 100 local chapters, and all donations go toward improving facilities, adding programs and raising awareness for those living with autism spectrum disorder.
Consider taking up a donation in your office, or running a raffle that gives the proceeds to this worthy cause.

---
For more information on National Autism Awareness Month, please visit the Autism Society of America's website.