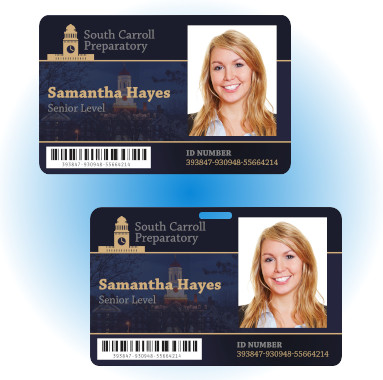 It's a seemingly small decision, but it's one that has a big impact on how you'll use, carry and display your ID card:
Slot or not?
You have plenty of decisions to make when it comes to designing and producing ID cards, like what to put on the cards and whether to print on one side or two.
Once that card is done, however, there's another decision you have to make: "How am I going to carry this thing?"
That's where the slot comes in.
Choosing between a slotted or slot-free ID card goes a long way towards determining how you're going to be using your ID credential.
However, it's not quite as simple as "I want a slot, so I'm going to include one."
There are certain situations and materials that make a slot a good idea, and others that make slotted ID cards a bit less desirable.
Ask yourself some questions before putting a slot in your cards