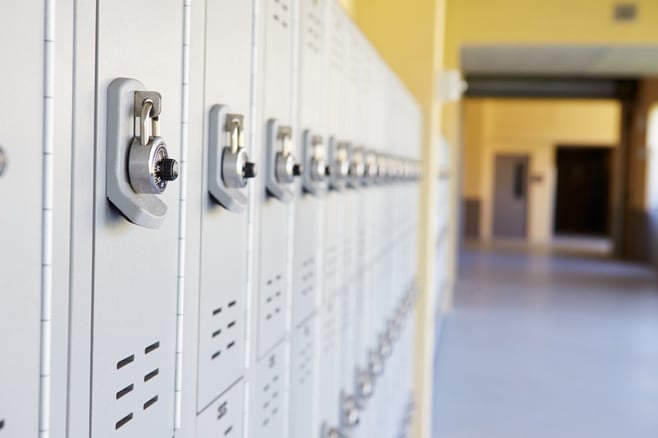 Summer is slowly drawing to a close, and that means one thing: it's back-to-school time!
Many districts across the country have already resumed classes for the year, and the majority of those still on summer vacation will return to school after the upcoming Labor Day holiday.
Back-to-school season is a time to stock up on supplies, sharpen those pencils, set up lesson plans and ensure that facilities are ready to handle another year's worth of activity.
However, back-to-school season is also the perfect time to reflect on and assess the state of an essential part of school operations: your school security system.
For most schools, decisions on capital expenses (like a new security system) are made in the late spring. However, that doesn't mean that taking a closer look at a security system should be limited to those spring months.
Back-to-school time is a season of the new: new students, new teachers, new staff members, new policies.
This "newness" is a great way to assess the systems and procedures you already have in place, and to determine if there are areas in which you need to make improvements.
Acing this quiz helps lead to a safer, more secure school
The questions in this post are designed to let you be introspective about your current security solution: "Am I confident in the system? Are we doing our best, or just good enough? Are there weaknesses?"
You can then take your answers out into the school itself and observe all of the "newness" in action. This will allow you to take stock of your current situation and determine whether or not things need to change.
Whether it's Visitor Management, school access control or a mixture of both, it's never a good idea to let a school security system become stagnant.
Asking yourself these questions, combined with the flurry of new-year activity, is a great way to ensure that your solution remains fresh.
1. What is your plan in the event of an intruder or similar emergency?
It's a situation that no school wants to encounter, but one every school needs to plan for: an incident of violence or outside intrusion.
If there was an incident, like a terror attack or an active shooter, what do you do? Do you have muster stations or an evacuation plan? Do you have a way to lockdown your facility without putting staff members or students at risk?
The unfortunate reality is that in situations like the ones described above, having a plan matters. Seconds of hesitation or uncertainty can make a bad situation worse, making it essential to be prepared.
Modern school security solutions offer a number of tools to help keep personnel safe in the event of an emergency, from sending emergency text alerts to parents or guardians to locking down all doors in a facility with the press of a button.
If you think about your response to an emergency and are concerned that you're not doing enough, it may be time to upgrade to a more robust system.
2. What is your policy for processing guests?
Welcoming guests, whether they're parents or visiting lecturers, is essential to running a successful school. However, welcoming those guests shouldn't come at the expense of the overall security of your facility.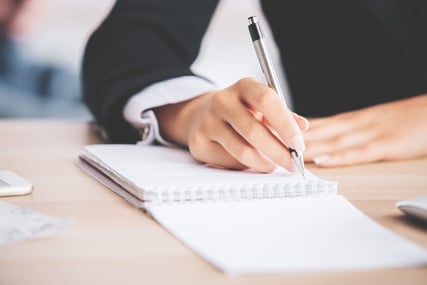 Every school should have some kind of policy or procedure in place for processing guests. Today, there's a Visitor Management for every need, ranging from the simple (expiring visitor badges) to the complex (enterprise software systems).
If this question gives you pause or if you're unsure of your school's current visitor policy, it's time to take a closer look.
A school sign-in system often serves as the first line of defense against intruders or other nefarious characters. A good school Visitor Management system can serve as a deterrent to thieves, can prevent sex offenders or estranged parents from getting access to facilities and more.
Another way to ask yourself the question above is to imagine the following scenario: a person with bad intentions arrives at your school and walks up to the front door. How hard (or how easy) would it be for this person to gain access to your hallways and classrooms?
Taking a good, hard look at your visitor policy is a great way to identify any areas of weakness, giving you time to make tweaks before anything bad happens.
3. Do you know who has access to what parts of your facility?
The start of a new year is a great time to take stock of who is able to access your school. In every school, from colleges to kindergartens, different levels of personnel are going to have different levels of access.
A custodian, for example, will have a key to every door, while a teacher may only need to access his or her classroom and the teacher's lounge.
Oftentimes, with the turnover that comes with every new school year, keys or access cards can be issued without much thought.
"We just need to get through this badging job," you think. Security is often an afterthought due to pressure and tight deadlines.
However, having too many cards or keys floating around is a clear security risk. It increases the likelihood of those credentials falling into the wrong hands, or of a fired employee coming back to the facility to cause trouble.
Having a modern access control system makes checking on your access credentials simple.
Using access cards instead of physical keys allows access to be monitored from a central software program. Missing cards can be turned off with a click. Terminated employees can have their credentials digitally revoked.
If you have no way of knowing which keys are missing, or worse, no idea who's able to access your building, it may be time to consider a new system.
---
If your answers to these questions has left you concerned about the system you have in place, it may be time to upgrade! Our education experts are here to help, whether you're looking to tweak an existing installation or start from scratch.
Browse our offering of Visitor Management and access control solutions to determine what best meets your school's unique security needs.