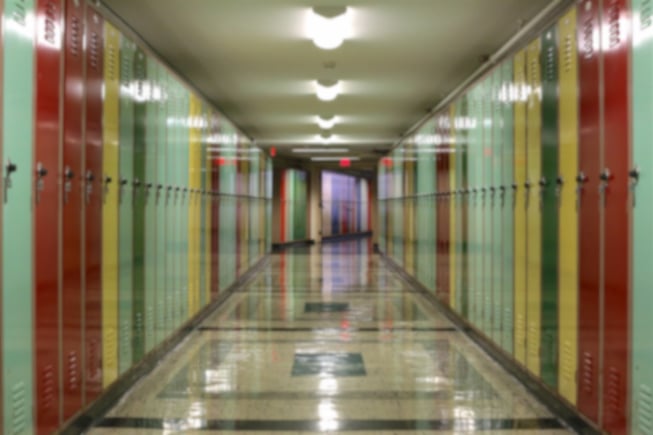 Given recent events, it's no surprise that school safety and facility security are big talking points for legislators across the United States.
From City Council meetings to State Senate hearings, legislators at all levels are debating measure after measure, all of them designed to increase security for students, faculty and staff at schools of all kinds.
While we all wish these debates and laws weren't necessary, the sad reality is that schools now need to take active measures to keep personnel safe from both internal and external threats.
By putting legal requirements around such measures, governments are taking steps to ensure that schools are kept safe, regardless of size, type or location.
Learn more about what these two states are doing to secure their schools
While it's true that many schools are installing better security measures without government prodding, having some oversight helps ensure that these new systems meet certain requirements.
After all, for every proactive school, there's probably one facility that is trying to cut corners due to a tight budget. Most laws require schools to be compliant by a certain date, but they also offer some state or federal funds to help ease the cost burden.
Recently, the governors of Florida and Maryland signed bills with school security components into law. It's a pretty safe bet to assume that other states will follow suit.
Florida's school security law: Risk assessments and school grant programs
Unfortunately, Florida residents are all too familiar with threats to school security.
Spurred by the tragic events that occurred at a Parkland high school in February, Florida legislators came together to pass the Marjory Stoneman Douglas High School Public Safety Act a few weeks later.
There are a number of different aspects of this $400 million law that relate to school security. The law also covers things like limits on ownership of firearms, awarding grants and more.
The section of the law most relevant to school security comes in Section 21. This section creates an Office of Safe Schools, which is tasked with overseeing school security initiatives for the entire state. Requirements of this office include:

"Establish and update as necessary a school security risk assessment tool for use by school districts"

"Develop and implement a School Safety Specialist Training Program for school safety specialists"

"Conduct a school security risk assessment...at each public school using the school security risk assessment tool developed by the Office of Safe Schools"
Along with the requirements above, the law has made more than $98 million in grant money available to schools seeking to make security upgrades.
The grant fund "will provide awards to schools to fund, in whole or in part, the fixed capital outlay costs associated with improving the physical security of school buildings as identified by a security risk assessment completed before August 1, 2018."

Maryland's school security law
Maryland followed Florida's example earlier this month, as Governor Larry Hogan signed the Maryland Safe to Learn Act of 2018 into law.
Among other things, this law requires "the development of a training curriculum for school resource officers and other school security employees" and "[authorizes] the Safe Schools Fund to provide grants to local school systems to enhance school safety."
Much of the Maryland law focuses on school resource officers and having security personnel on-site at schools. However, other aspects of the law include:
Creating "a written assessment of the safety conditions in each public school, including ingress, egress, and access to areas of refuge for all students."
Having a "school emergency plan...for each local school system and each public school within the school system that addresses mitigation of, preparedness for, response to, and recovery from emergencies."
Campus Safety Magazine has a good breakdown of other elements of the law, including the assessment policies that must be adopted by September of next year.

---
Whether you're a consultant looking for some more information on local school safety laws or a school administrator exploring a new security system, we're here to help.
Contact a member of our access control team using the button below. We're happy to have a no-obligation conversation about your needs, pain points and possible solutions.