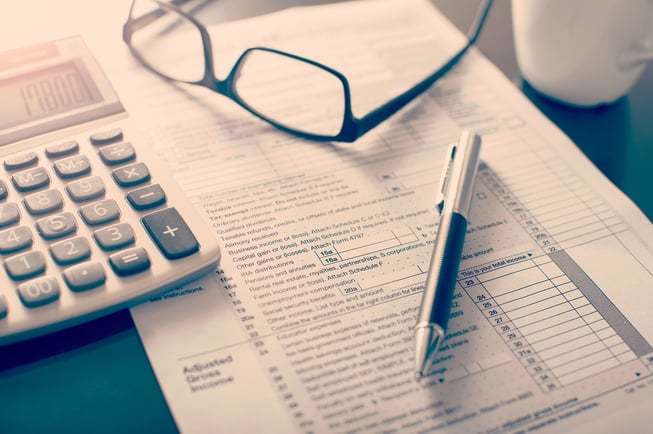 While your final opinion on the bill might depend on your political views, it's always a pretty big deal when a new tax bill gets signed into law in the United States.
An American tax overhaul impacts all sectors of the economy, from small businesses all the way up to the biggest corporations. Compensation plans are adjusted, bonuses are tinkered with and budgets are tweaked.
When the Tax Cuts and Jobs Act (Public Law 115-97) was enacted in late 2017, there was a flurry of activity. Tax brackets shifted for millions of Americans and companies began scrambling to get their books in order.
While most people were rightly focused on what these tax changes would mean for their personal bottom lines, there were a number of business changes that slipped through the cracks, unnoticed by many.
These changes mainly came in the form of new rules around deductions, which allow businesses or individuals to "write off" certain expenses.
A number of new deductions involved things that may not be relevant to the average business owner, like company cars or heavy machinery; however, there's a second group of deductions that may help business owners save money in the coming year.
One of the items in that group? Access control and security systems.
You can get a new system – and a break from Uncle Sam
Note: The tax information presented here is not meant to take the place of advice from a tax or legal professional. This post is meant to be informational only. Please consult with a tax attorney before making any major decisions.
The key portion of the new tax bill (which you can read in its entirety here) is Section 179, which governs the "election to expense certain depreciable business assets."

Per the law, "a taxpayer may elect to treat the cost of any section 179 property as an expense which is not chargeable to capital account. Any cost so treated shall be allowed as a deduction for the taxable year in which the section 179 property is placed in service."
The limit on deductions under this section is $1 million. In prior years, most businesses could deduct business-related equipment and supplies, but the deductions were limited to $500,000 and to certain kinds of equipment.
How can you deduct the cost of a business security system?
One of the keys to the recent law is that it makes some changes to the "certain kinds of equipment" mentioned above.
Section 179.f of the law defines the kind of "qualified real property" that can be deducted as a business expense.
"Any of the following improvements to nonresidential real property placed in service after the date such property was first placed in service: roofs, heating, ventilation, and air-conditioning property, fire protection and alarm systems, security systems."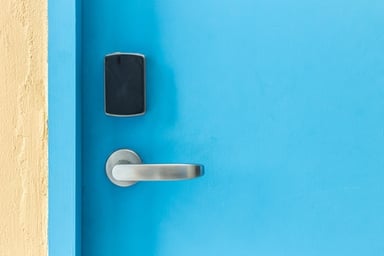 The emphasis is ours, but you can see security systems mentioned at the end; this is a change from past years.
According to this fact sheet from the Security Industry Association, which has been lobbying for these changes for years, qualifying equipment includes:
"...window and door locks, security cameras, recorders, monitors, motion detectors, security lighting, alarm systems, entry and access systems."
The reason behind these changes is pretty simple: the government wants to encourage small- and medium-sized businesses to invest in their properties, stimulating growth in the local economy in the process.
It's important to note that the deductions only apply to the tax year in which the equipment was purchased, so a business can't purchase a system in 2018 and try to deduct it two years later.
What do these tax changes mean for those seeking a new security system?
It's obviously important to not get too carried away with these changes, as it's not like a new access control system is now going to be completely free for small businesses.
However, these tax law changes provide increased flexibility for small- and medium-sized businesses. The ability to deduct 100% of the cost of a new door access control system, for example, can lower the cost burden on the business and can free up money for additional investment.
---
As stated above, it's essential to consult with a tax professional before planning any deductions like the ones discussed above. This post isn't meant to take the place of advice from a professional; instead, it's intended to provide basic information to help you be better informed about your options.