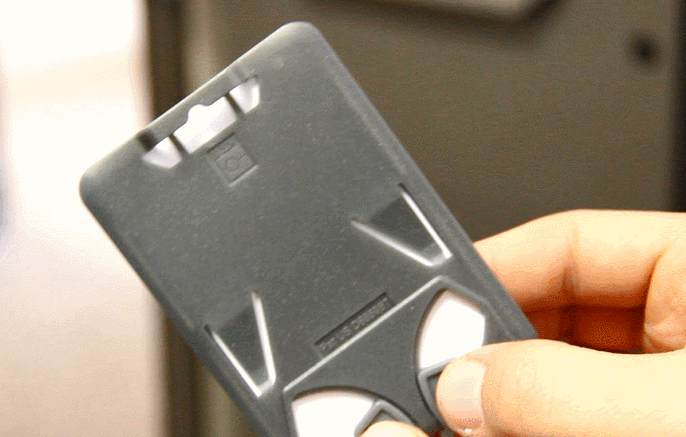 Product Spotlight is a feature that will run multiple times a week, designed to showcase individual products in our broad offering. We'll highlight key features, discuss how the product is used and more. Interested in seeing a particular product featured here? Let us know!
Product: 3-Card B-Holder
Product Category: Badge Holders
SKU: 1840-6661, 1840-6662, 1840-6667, 1840-6668, 1840-6671, 1840-6672, 1840-6677, 1840-6678
Let's be honest: it's hard to call a badge holder innovative. We love badge holders more than any other company in the world, and even we can acknowledge that they're a pretty basic product.
Reliable and effective? Absolutely. Innovative and exciting? Not so much.
However, we do have a badge holder that truly is innovative: the 3-Card B-Holder, a rigid plastic card holder with space for (you guessed it) up to three credit card-sized ID cards.
What makes the 3-Card B-Holder so innovative?