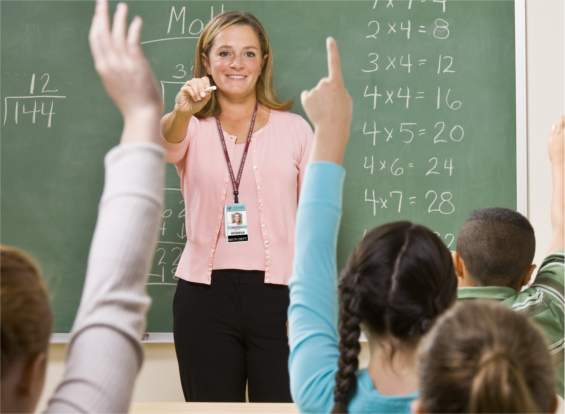 Badge Buddies role-recognition cards are known as excellent complements to a healthcare ID badging program.
It makes sense: their bright colors and bold text make them a great way to have a worker's title stand out in a crowded healthcare environment.
However, over time, our beloved Badge Buddies have been typecast.
Many people now see Badge Buddies as a "healthcare accessory," something that belongs in a hospital, doctor's office or medical center.
Badge Buddies are capable of so much more!
There are dozens of different industries that would benefit from role recognition. After all, few businesses have absolutely no interest in making things easier on their customers, which is exactly what Badge Buddies do (by clearly identifying personnel).
In fact, there's one particular market where, like in healthcare, a busy environment would benefit from the clear, bold role recognition offered by badge buddies: schools!
The ABCs of Badge Buddies for schools