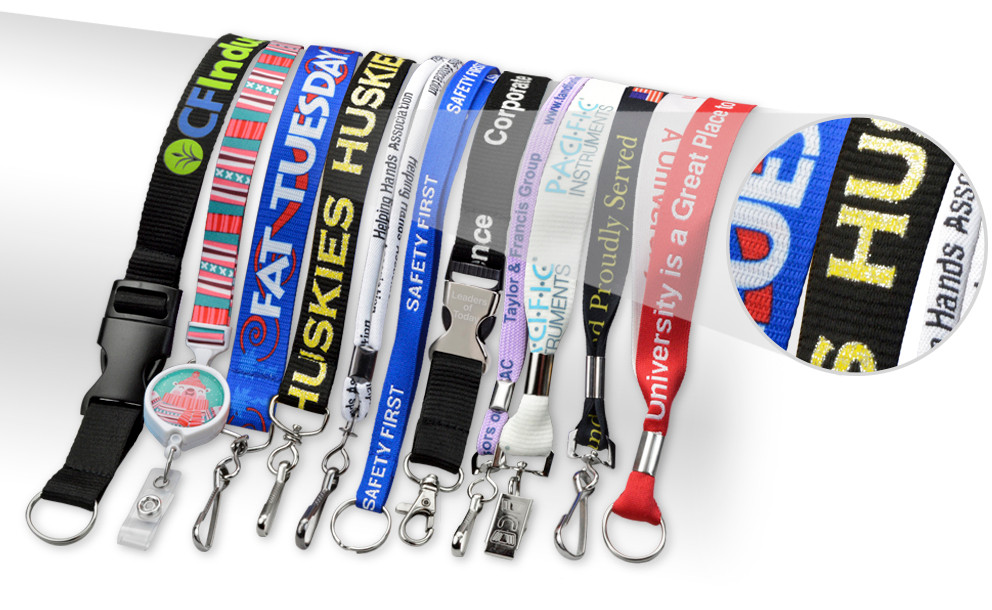 ---
Custom lanyards are one of the most popular card-carrying accessories. They're easy to use, convenient and are a great way to enhance a brand through an eye-catching design.
With our custom lanyard offering, the possibilities are nearly endless. We offer so many different end fittings, materials, colors and additional options that you could design a different custom lanyard every day and be busy for years.
However, one of the most important parts of creating a custom lanyard is choosing the right customization method. Plenty of places offer cheap custom lanyards, but many keep you in the dark regarding customization methods, offering only a single option.
At IDenticard, we offer custom lanyards at an affordable price with three different customization methods: silk screen customization, dye-sublimated customization and woven-in customization.
Each of these three customization processes has its own unique benefits. To illustrate the differences, we've created a convenient infographic with high-resolution imagery and information on all three customization methods.
Which method offers the classic lanyard look? Which is best for high-detail imagery?