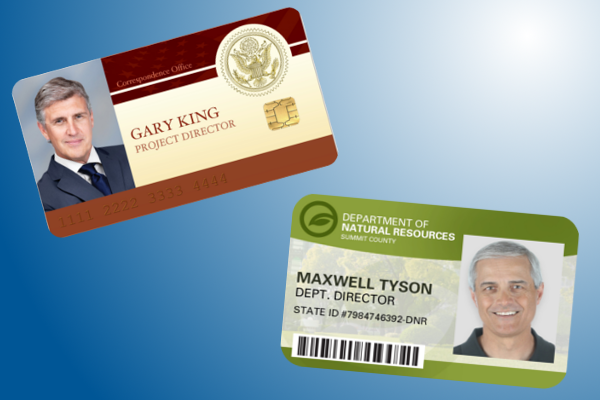 When it comes to ID card security, many people take a pretty casual stance.
"Eh," they think. "It's not like I'm creating some top-secret government card or something. Why do I need security?"
While it's true that some industries require more security than others, any organization issuing ID credentials should take steps to protect those cards against counterfeiting.
The risks of not protecting certain kinds of credentials, like the aforementioned government cards, drivers' licenses, passports and bank cards, are pretty obvious: allowing those credentials to be counterfeited would be opening the door (literally) to some huge security risks.
However, even smaller, less strict organizations should be considering the harm that can come from a counterfeit credential:
If you're a small food market that issues loyalty cards to your best customers, how would they feel if anyone could duplicate the card and get the same discount?
If you're a high school that issues credentials that give students free entry to a local museum, what happens to your school's reputation if a non-student duplicates the card to get free entry, then causes trouble?
If you're a mid-sized organization that issues standard

employee badges, how safe will your employees feel knowing anyone could copy their credentials?
From security, peace-of-mind and insurance perspectives, it makes sense to create secure ID cards.
But if you're an organization that has already issued dozens of credentials, what are you supposed to do? Bite the bullet and reissue new cards to all employees?
Nope!
You can use a holographic overlay, a product that provides anti-counterfeiting measures without having to issue new credentials.
Holographic overlays offer effective, visual ID card security