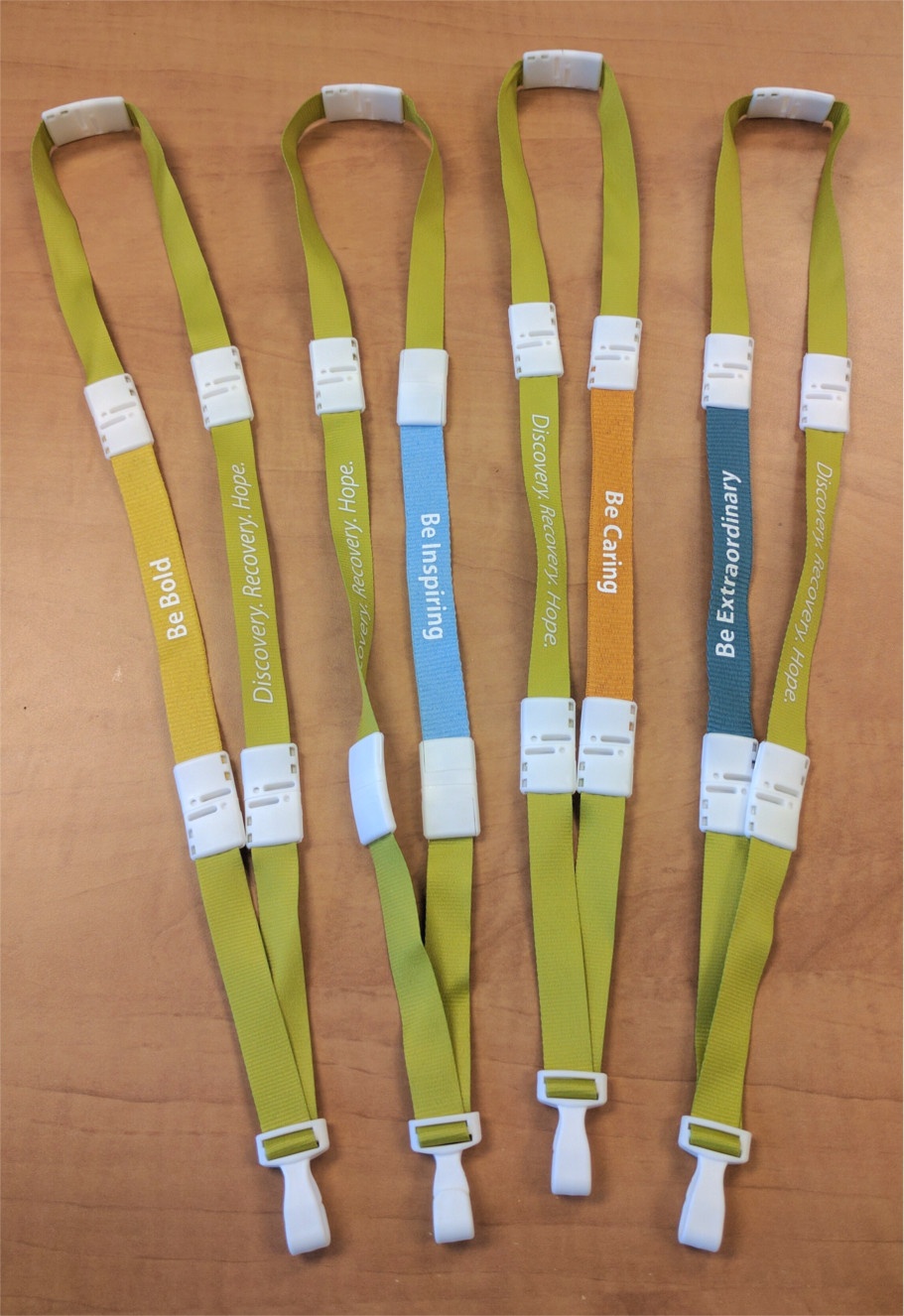 The administrators at Ontario Shores Centre for Mental Health Sciences had a dilemma: they needed to roll out a new strategic plan to their staff, but wanted to do so in a fun, creative way.
Who knew that custom lanyards would be the answer?
Based in Whitby, Ontario Shores provides a variety of inpatient and outpatient mental health services to patients ranging from adolescents to seniors.
Part of Ontario Shores' mission is to provide kind, compassionate service to each of its patients.
That desire was a key part of the facility's drive to implement a new Strategic Plan, which would lay out a number of Strategic Directions to follow over the next five years.
Ontario Shores wanted to create unique, branded items that could be issued to staff members to help spread the new Strategic Directions.
The goal was to allow staff members to promote and embrace these new Strategic Directions in a fun way.
Ontario Shores had an idea, but wasn't sure how to make it reality.
Luckily, the facility was working with an ID manufacturer that has a wealth of experience creating custom solutions.
Taking the mission with you, from idea to implementation