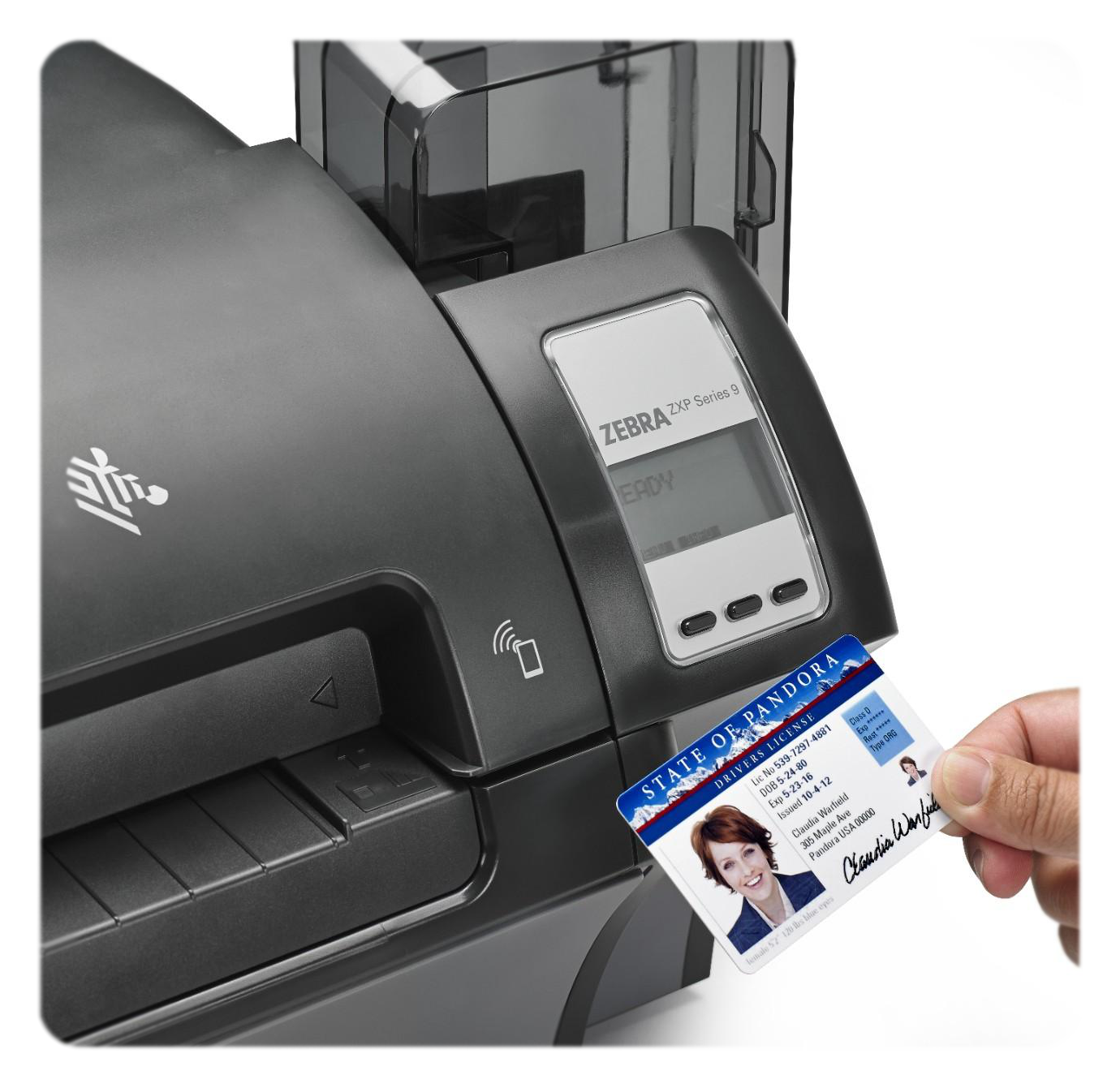 Reverse-transfer ID card printers are a great solution for any organization looking to print high-quality, full-color employee badges, bank cards, student ID cards and more.
Basically, if you want a professional, sharp-looking credential, a reverse-transer printer is a good choice.
These printers, also known as "retransfer" printers for short, use a unique print method that differs from less expensive direct-to-card printers in a key way: with retransfer printers, the printhead never touches the surface of the card.
Retransfer printers, like the Zebra® ZXP Series 9 or the Fargo® HDP5600, require a roll of transfer film to print on a card.
The printhead prints your imagery and text on the transfer film, which is then applied to the surface of your card and cured with heat for a durable, long-lasting solution.
This process is what allows retransfer printers to offer true over-the-edge printing and long-lasting printheads.
Unfamiliar with edge-to-edge and over-the-edge printing? Check out our blog post!
However, the process also comes with a potential snag, one that can potentially do serious damage to your printer: it's very hard on PVC cards.
If you can't stand the heat...