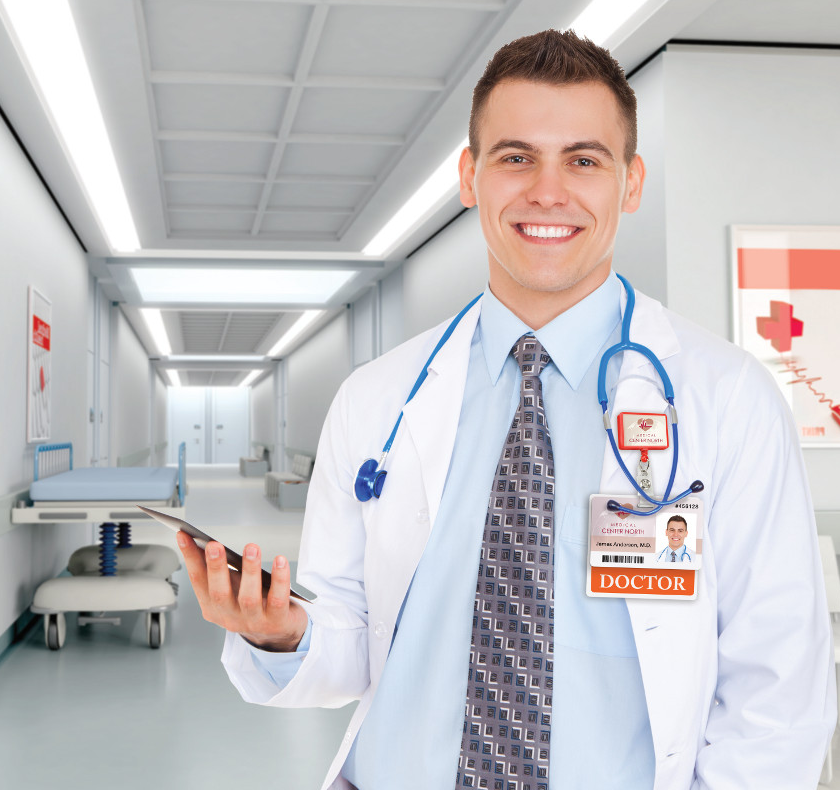 Modern healthcare facilities are busy places.
Each facility has dozens of different staff members, from doctors and nurses to technicians and maintenance staff, on-site at any given time.
It's no surprise, of course, that healthcare is one of the most heavily regulated industries when it comes to identification programs and visitor policies.
With that in mind, a post on how a hospital or clinic needs good ID cards would be preaching to the choir: if you're a healthcare facility with no identification program, chances are the government has already come calling for you.
Instead, we wanted to point out ways to make your ID program better: by using Badge Buddies!
Those in the healthcare industry are probably at least somewhat familiar with Badge Buddies, even if they aren't known by name.
"Those things with the letters that go behind our ID badges," you say.
Yup! Those are them. And while Badge Buddies are perfect for simple, effective role recognition, they can also be used to do so much more.
How can Badge Buddies make your healthcare ID program better?