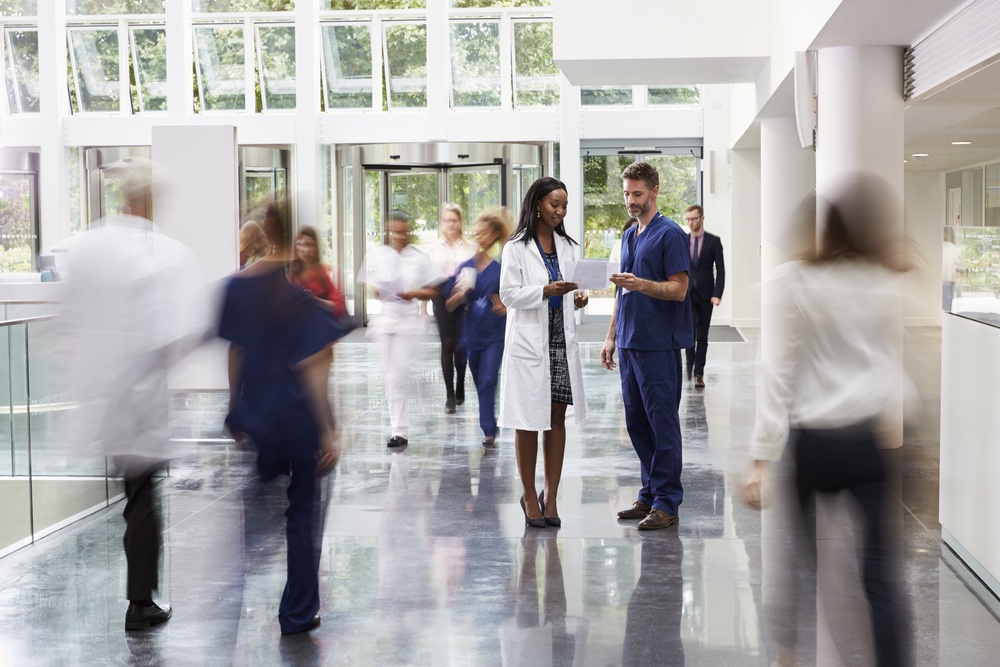 Take a second to picture a stereotypical Visitor Management installation. The kind of system doesn't really matter — it could be a software system, a log book or even just a package of expiring visitor badges on a desk.
Now...where in this imaginary facility is the installation located?
If you're like most people, you picture a Visitor Management system sitting in the lobby of a building, whether it's the ground floor of a multi-tenant office building or the entryway of a school.
Hospitals aren't much different: if you picture a hospital Visitor Management system in your mind, you're probably going to see it in the lobby.
It makes sense: hospitals are extremely busy places, oftentimes bordering on chaotic. This makes guest management key, and the first place that guests visit is usually the lobby.
However, many hospitals find putting Visitor Management systems in their main lobby to be an overwhelming task, as there are so many moving parts and factors to consider.
This can lead organizations to put off installing a Visitor Management system entirely, opting to postpone the expense and stress until they're better equipped to handle it.
But procrastination like this leaves a facility vulnerable and ignores a big detail that many hospitals overlook: there are several other "smaller" places where a hospital can effectively install a Visitor Management system.
Visitor Management doesn't need to be limited to the lobby