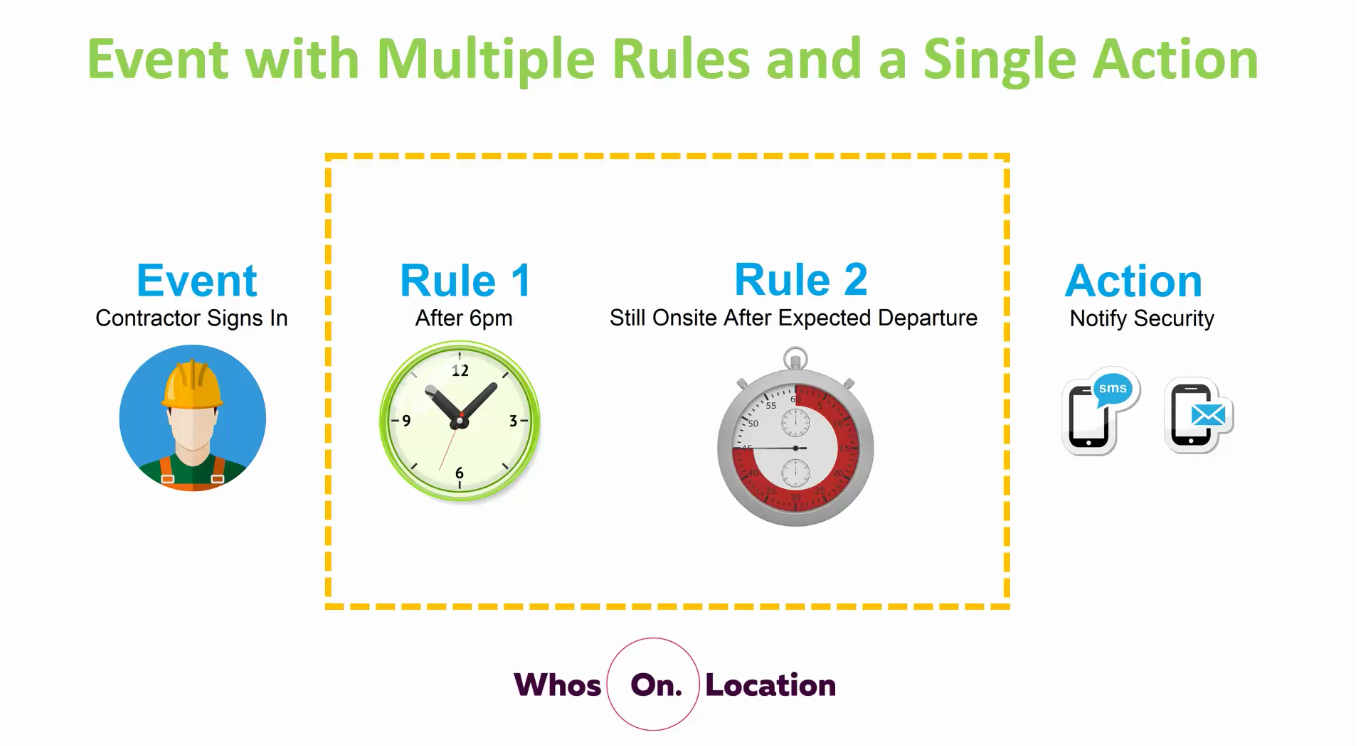 Triggers are one of WhosOnLocation's latest and greatest features. They help further personalize the already-powerful Visitor Management software, giving those managing a building or office more control over their site.
At their core, Triggers are very simple. They use a very common "if this, then that" logic to "trigger" certain actions when a given scenario occurs.
Everyone learned about cause and effect in school; think of Triggers as "cause and effect meets Visitor Management".
However, one of the best things about Triggers is how customizable they are. Rules can be set up around dozens of different scenarios, and those scenarios can trigger a number of unique and personalized actions.
Want to be alerted when a specific person arrives on-site? Set up a Trigger!
Need to know when all employee badges have been scanned out for the day? Set up a Trigger!
Having trouble with a vendor or ex-employee and want to know if he or she tries to sign in? Set up a Trigger!
This post will explore a few different ways you can get creative with Triggers, further enhancing both your WhosOnLocation experience and the level of security at your site.
Pull the Trigger: Learn how to get creative with your rules and actions