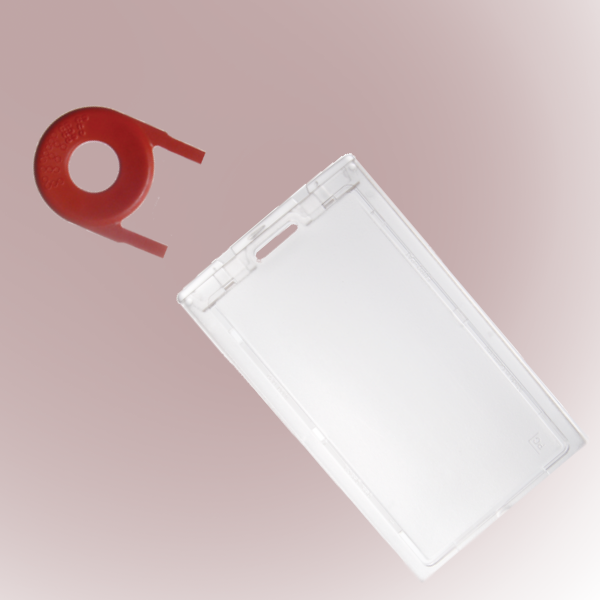 Product Spotlight is a feature designed to showcase individual products in our broad offering. We'll highlight key features, discuss how the product is used and more. Interested in seeing a particular product featured here? Let us know!
Product: Locking card holders
Product Category: Badge Holders
SKU: 706-LN, 706-LT1, OP-706 (required accessory)
Quick, what's the first thing that comes to mind when you hear "secure your ID card?"
Chances are it's one of two things:
Secure it to your person by using an accessory, like a badge reel or lanyard
Secure it to keep it safe from theft or tampering
Everyone is entitled to have an opinion, but for the most part, the one that springs to your mind first has a lot to do with your line of work and what you're using your ID card to do.
If you're working in a small office where your employee badge is an afterthought or a mere formality, you're more likely to lean toward the first choice.
However, if you're working in a government office, a high-tech firm or in any position that requires security clearance, you're far more likely to gravitate toward the second option.
It's a fact that eludes many people who use "common" ID cards, but for certain segments of the population, an ID card falling into the wrong hands could have catastrophic consequences.
For that reason, there are people who require a "secure" ID card solution that goes beyond just securing the card to the wearer.
Instead, those people need a solution that keeps the card itself secure, safe from prying eyes or mischievous hackers. For people like that, a simple badge holder isn't going to be good enough.
Lock it up...