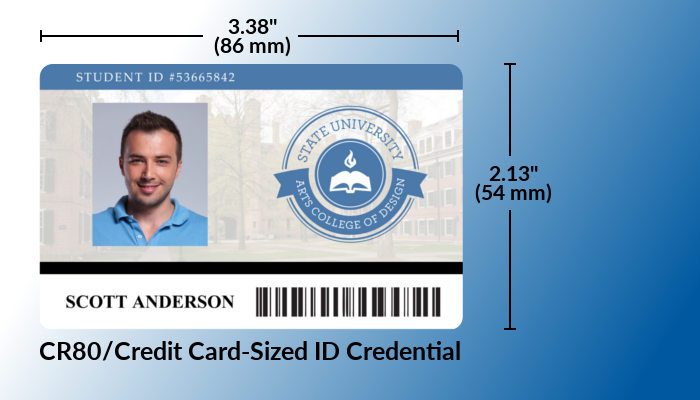 It's something you'll see often if you're shopping for new ID cards: the letters "CR" followed by a dash and a two- or three-digit number.
Those unfamiliar with ID cards probably see that collection of characters and assume it's some kind of branding tool or the name of a specific product.
However, the CR numbers are actually something much more basic: they denote the size of the ID credentials to which they are assigned.
Similar to how an XL men's dress shirt will always have the same sleeve length and how you know exactly how many ounces of liquid are in your "venti" coffee, "CR-" is a way to inform shoppers about the exact dimensions of an ID credential.
There are several different sizes of ID credential, but this post will focus on the two most popular sizes:
CR80 and CR100.
Learn more about CR80 and CR100 ID cards