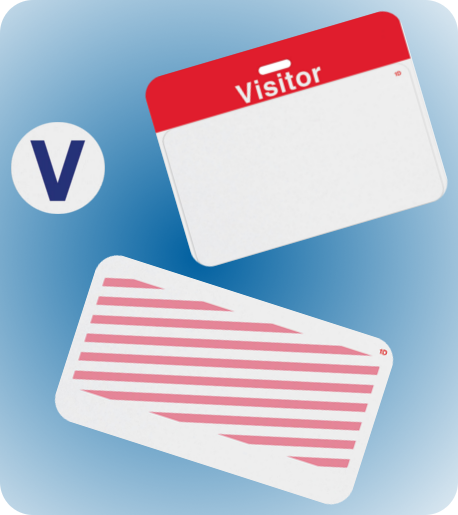 Since hitting the Visitor Management market a few decades ago, our TEMPbadge® expiring visitor badges have been a hit with a variety of customers.
These badges have been used for everything from school visitor badges to contractor badges at worksites of all kinds, serving as a versatile, easy-to-use Visitor Management solution.
Customers loved our patented expiring ink technology, which is what made TEMPbadge visitor badges different from anything else on the market.
That technology worked for years, making TEMPbadge into the recognizable brand that it is today.
However, given that it had been decades, we thought we could make it better. That's exactly what we did with our enhanced TEMPbadge products, which launched at the beginning of this month.
These new products take what made TEMPbadge expiring visitor badges great and make those features even better, leading to an improved experience for all of our customers.
Out with the old, in with the new