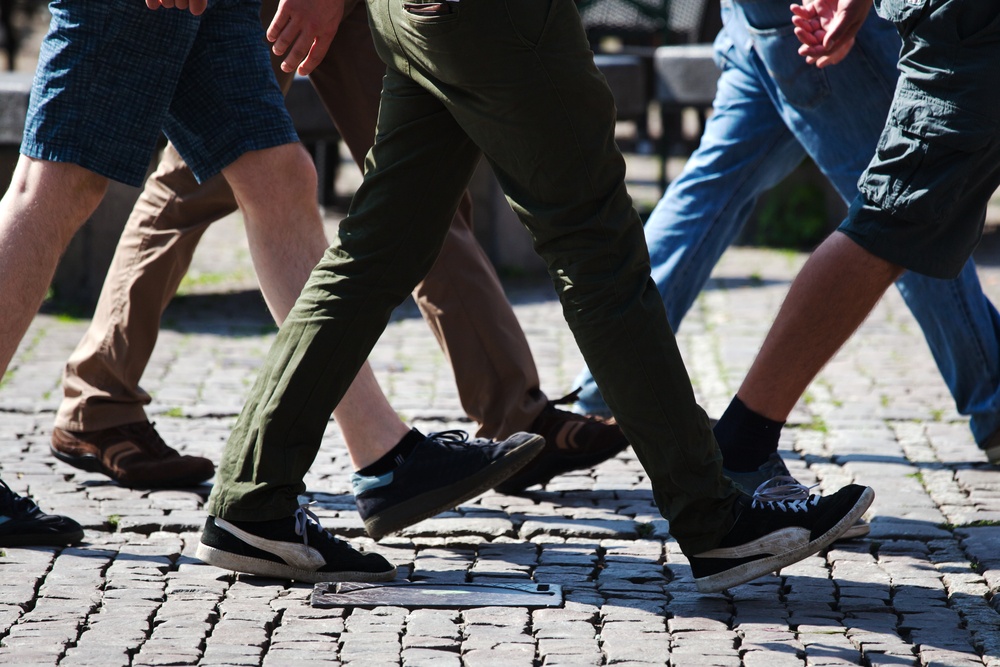 Did you know today is National Walking Day?
The American Heart Association designated the first Wednesday in April as National Walking Day in an effort to remind people of the health benefits that come along with getting up and moving.
While hitting the gym or going for a jog may build more muscle or burn more calories, a nice walk can do wonders for both the mind and body.
Because walking isn't as intense a workout, it's also something that can be done during the work day without requiring a shower and a change of clothes.
In fact, adding a walk into your work day routine is a great way to boost your heart health, improve your focus and reduce stress.
"I don't have time to go for walks," you think. "I'm too busy."
Luckily for you, Mr. Big Shot, we've got some creative ways for you to sneak a walk into the busiest of workdays.
Put one foot in front of the other