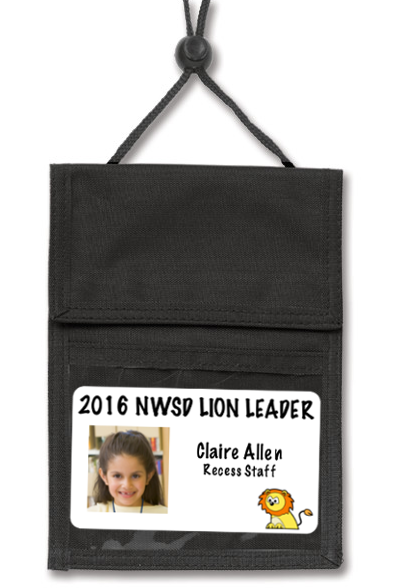 Let's be honest: badge holders can be boring.
It's not their fault! There just aren't many ways to get creative with a badge holder.
Sure, you can add your logo for a cool, custom-branded solution. Maybe you can choose a shielded holder or an arm band holder to be different.
Other than that, badge holders kind of just go with the flow, doing their job without much fanfare.
There's nothing wrong with that! Badge holders may be a "no-frills" solution, but they're reliable, easy to use and affordable.
Did you know: our badge holders selector tool makes it easy to find the perfect holder for you! >>
However, we recently discovered that a school in the Pacific Northwest is using our badge holders (specifically our credential wallets) in a creative, kid-friendly way that promotes learning, responsibility and a supportive school atmosphere.
All of that...from a credential wallet?!
What are Lion Leaders, and how do our badge holders help?