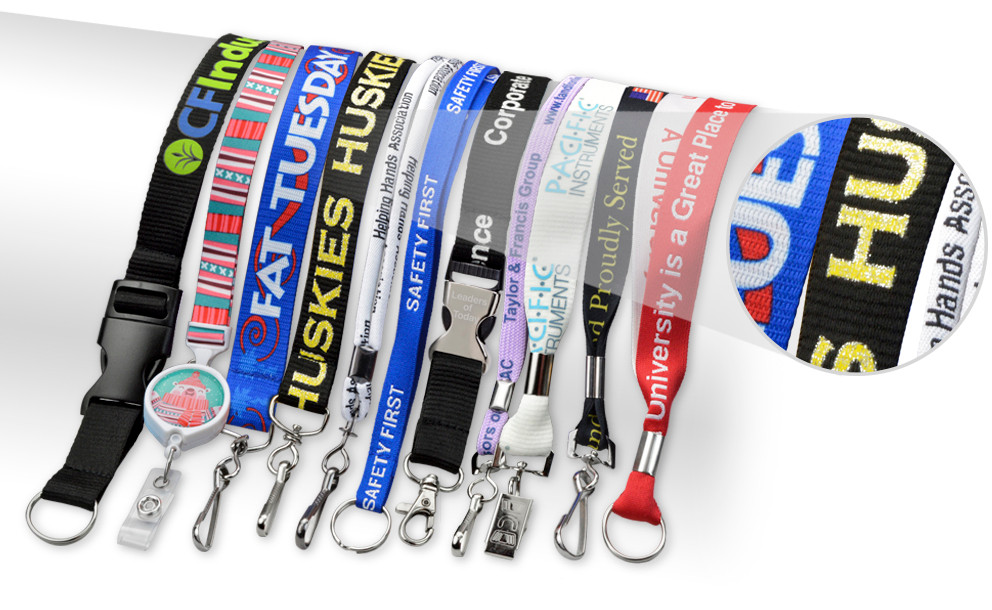 Lanyards are one of the most popular ways to carry and display an ID badge, and it's easy to see why. They are, among other things, a very easy-to-use, versatile card accessory.
Custom lanyards take all that's good about a plain lanyard and magnify it with the addition of eye-catching branding. By putting your logo, slogan or other imagery on a custom lanyard, you're offering a way to carry a card or badge that also promotes your brand.
Basically, a cool custom lanyard can serve as a mini-billboard for your organization!
Whether you're using custom lanyards to sell in a gift shop or to issue to your employees, it's important to know what you're getting. And when you're designing your own custom lanyard, you're faced with a ton of choices:
Do you want a safety breakaway? What kind of finishing option do you need? Will you be wanting a plastic card clip, or a swivel hook? What material do you like?
It's enough to make your head spin!
Fortunately, we're here to cut through all the noise for you. We designed a helpful infographic that clearly identifies the major components of a custom lanyard, enabling you to be a more informed consumer next time you make a custom lanyard purchase.
Download our FREE custom lanyard infographic!