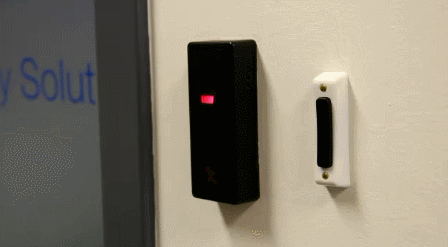 Access cards are a great solution for door control. They're easy to use, combining a familiar form factor (the card) with a simple swiping motion to grant access to doors, closets, cabinets and more.
In the world of door and access control, cards are king. Access cards have been around for decades, and haven't really changed much: a slot here, a serial number there and maybe a little slimming down.
However, while we love our cards, proximity technology has advanced since the early days of the prox card. Proximity chips have gotten smaller in both thickness and diameter, enabling manufacturers to do things with the chips that weren't possible 15 or 20 years ago.
These new options for access and door control provide the best of both worlds, offering familiar proximity technology in a sleek, modern package.
So...how can you diversify your door control and access card program?