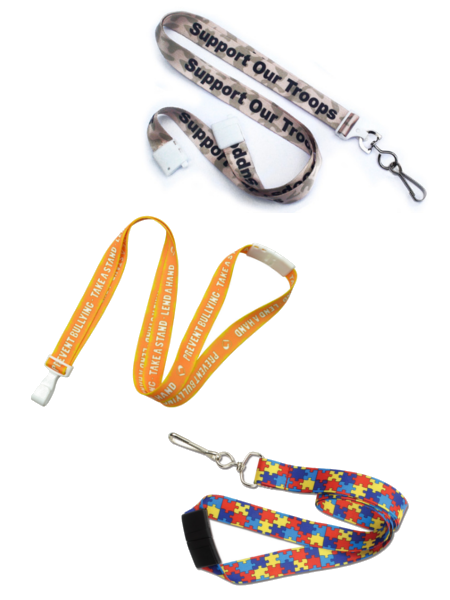 Product Spotlight is a feature that will run multiple times a week, designed to showcase individual products in our broad offering. We'll highlight key features, discuss how the product is used and more. Interested in seeing a particular product featured here? Let us know!
Product: Themed/Support Lanyards
Product Category: Lanyards
SKU: 2138-5250, 2138-5081, 2138-5240, 2138-5281, 2138-5282, AWR-34S
When thinking about lanyards, most people think custom: a nice unique logo, some text and maybe the company's colors, all mixed together and given away as a freebie at a promotional event.
Lanyards like these are usually used to promote a brand or to show support for an organization.
However, there are also standard lanyards that are designed to show support for a particular cause or organization. We call those "lanyards with a cause."
With these lanyards, you get the benefits of attention-getting customization at a standard lanyard price, all while showing support for a good cause.
Wear your favorite cause around your neck