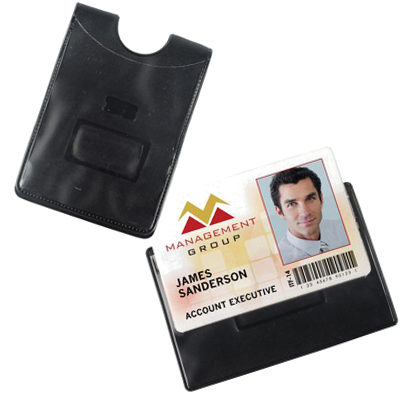 Product Spotlight is a feature that will run multiple times a week, designed to showcase individual products in our broad offering. We'll highlight key features, discuss how the product is used and more. Interested in seeing a particular product featured here? Let us know!
Product: Magnetic Badge Holders
Product Category: Badge Holders
SKU: Multiple SKUs (view full list here)
When it comes to ID badge holders, there are hundreds of different options to choose from.
You can choose hard plastic or flexible vinyl, colored or clear, credential wallet or single-card holder, clip attachment, pin attachment...the list goes on and on.
The goal of all of these holders, of course, is the same: to carry and display an ID badge. The way that goal is met depends on your own unique needs.
Most people are familiar with clips, slots or chain holes for badge holder attachment. However, there's another way, one that requires no additional accessories and won't tear or crimp clothing:
Magnets!
Learn about our most "attractive" badge holders