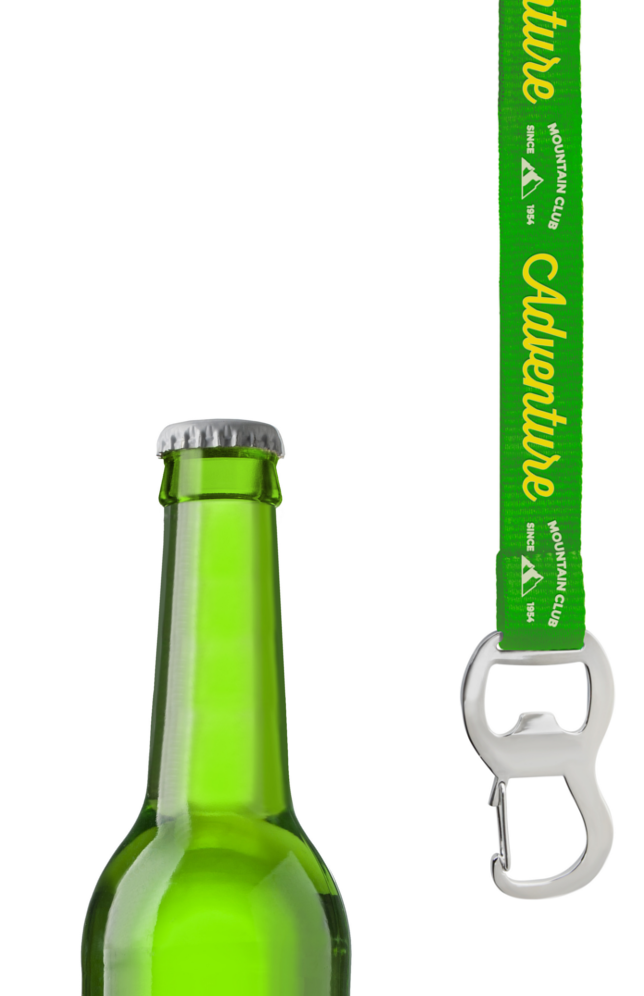 Customer giveaway items are a dime a dozen. Everyone has a few lying around: pens, mouse pads, keychains and more, occupying desk drawers across the country.
It's a tough market to crack: you want something that's useful but affordable, branded without being obnoxious.
Marketing professionals and agencies are looking for that perfect product for their clients, wondering "what can we give to our customers to really get our point across? What's the perfect customer or trade show giveaway item?"
The answer? Custom bottle opener lanyards.
These accessories serve a number of purposes and tick all of the "Promotional Items 101" boxes: they're useful, they're eye-catching, they promote a brand and they're long-lasting. Custom bottle opener lanyards are perfect for soda companies, nightlife, breweries, beer festivals and more.
Read on to see the four reasons why custom bottle opener lanyards will be your next customer giveaway item…