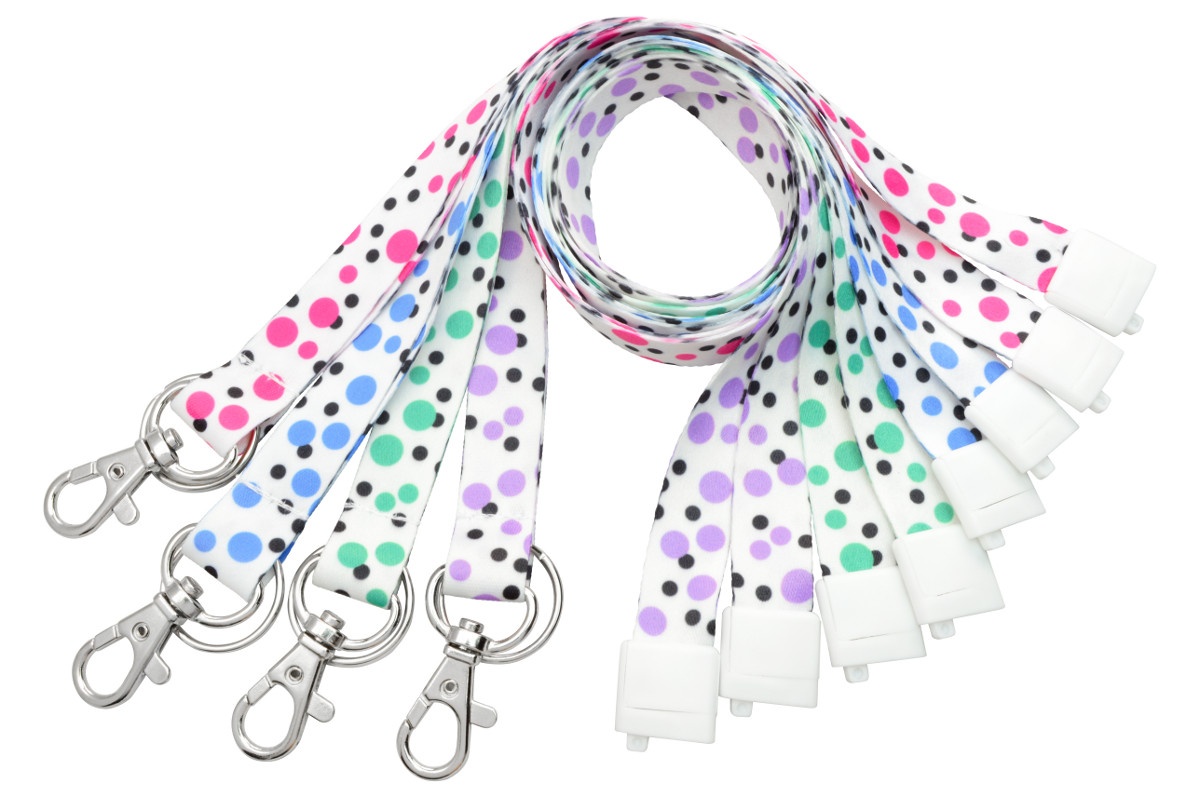 Product Spotlight is a feature that will run multiple times a week, designed to showcase individual products in our broad offering. We'll highlight key features, discuss how the product is used and more. Interested in seeing a particular product featured here? Let us know!
Product: Polka Dot Lanyards
Product Category: Lanyards
SKU: 2138-7283, 2138-7284, 2138-7288, 2138-7289
Think about a standard lanyard. What words come to mind?
Reliable. Dependable. Plain. Simple.
These are all great words, sure. But they don't exactly set the world aflame with excitement.
Custom lanyards, obviously, are a much different story.
With detailed graphics, bold text and a variety of colors, custom lanyards are designed to stand out and grab attention.
But custom lanyards come with a custom price, and some organizations simply don't need the branding that comes with a custom solution.
Does that mean you have to settle for plain lanyards?
Nope!
Our latest lanyard offering brings you the colors and boldness of a custom lanyard at the price of a standard lanyard.
Your life could use more polka dots