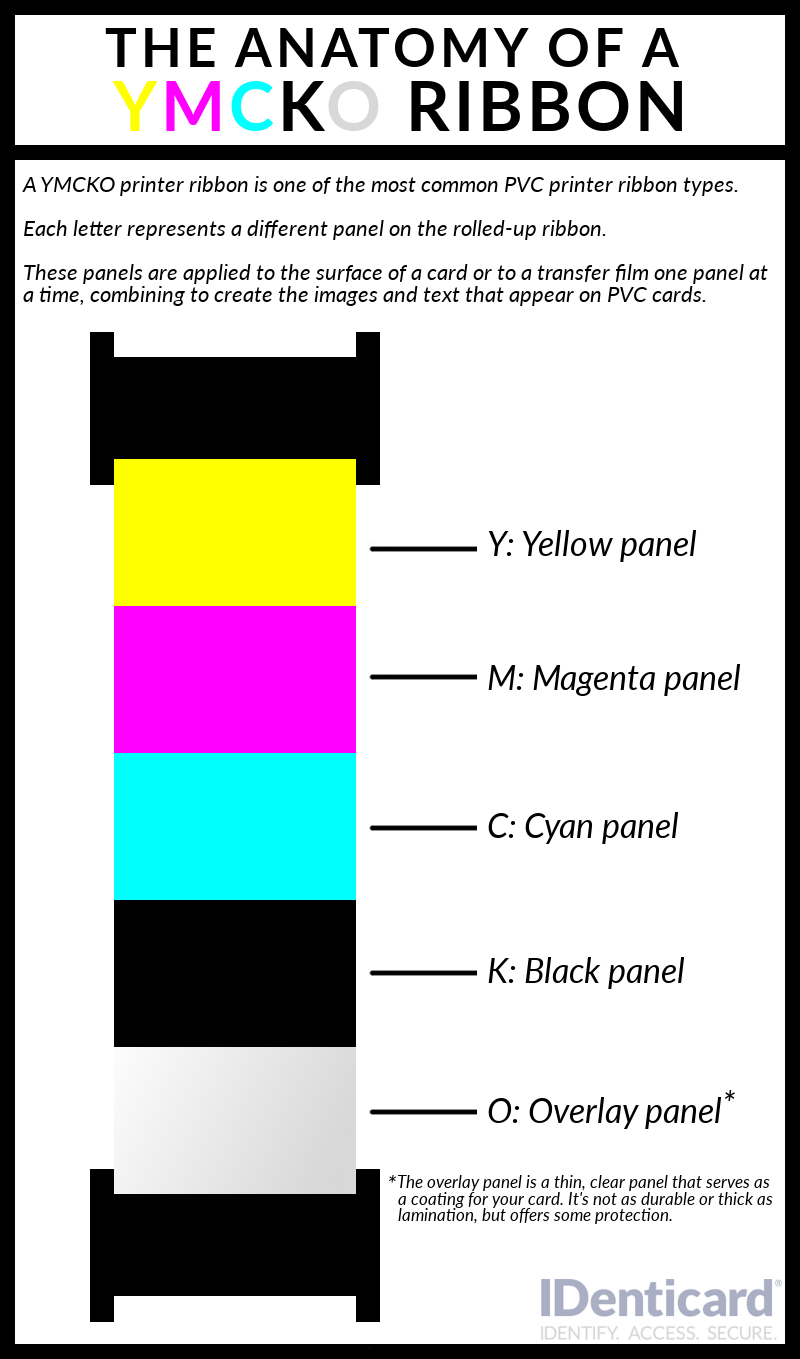 There are all kinds of random acronyms and abbreviations in the identification industry:
PVC. DTC. ID. RFID. CR80.
With all of these letters and numbers, product titles and descriptions can sometimes look more like alphabet soup than actual sentences.
Many of the acronyms are fairly intuitive. Everyone knows what "ID" is, and "CR80" is pretty easy to understand once you read about it the first time.
However, one of the more common ID acronyms is a bit more difficult to fully understand: YMCKO.
No, YMCKO (unfortunately) isn't a new and improved version of the YMCA. Sorry, Village People!
Instead, YMCKO is an abbreviation used to describe the color panels contained in a PVC printer ribbon.
Confused? We'll explain.
It's fun to print with a Y-M-C-K-O!