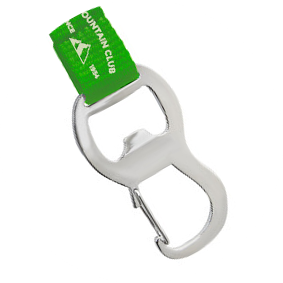 There you are, set up at your trade show or promotional event. You've got your nice sign, your table, your team in their matching company shirts.
Everything is laid out nice and neat on the table in front of you: brochures, business cards, samples and, of course, the giveaway item meant to draw in potential customers.
After all, everyone loves free stuff, right?
There's only one problem: no one is coming over to take your freebie.
Is it something you said? Something you did?
No, in all likelihood, it's something you didn't do: you didn't make your promotional giveaway unique or interesting enough to grab the viewer's attention on that crowded trade show floor.
As you sit at your table or booth watching potential customers drift by, only to stop at your competition's table ("hey, look! It lights up!"), you know you need to do something different next time: you need to come up with a better promotional giveaway so that you can draw customers to your booth and let your excellent sales team take it from there.
But how?
There are thousands of different promotional giveaway items out there to choose from. But for a promotional giveaway to be great, it needs to meet three specific criteria.
If you're giving it away, make sure they want to keep it