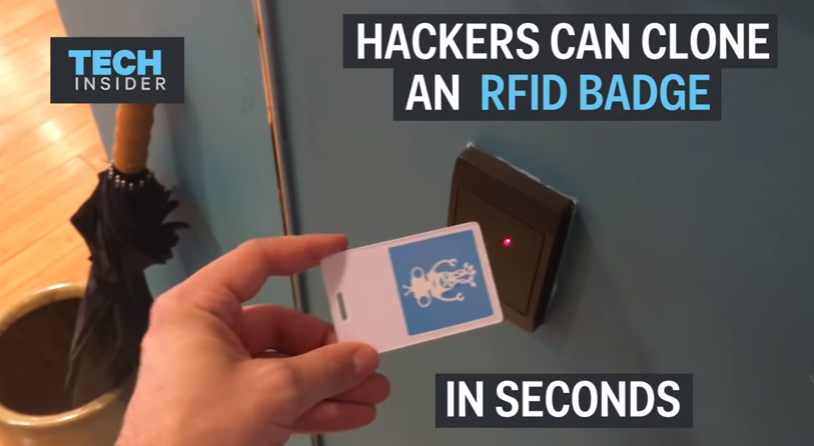 It's a video that should give pause to any organization that uses radio-frequency identification (RFID) cards as employee badges.
TechInsider recently posted a video that the company shot with Redteam Security, an online security consulting group, that shows just how easy it is for hackers to not only copy the data on a smart card, but to also copy that data to a new card to create a fully functional clone.
If you're an employee whose company uses smart cards for access, the video is a bit troubling.
"Huh," you think. "Someone could get into our office like that. That's not good."
For security directors at government organizations, utility companies or organizations dealing in confidential matters, the video is chilling:
"That's how easy it is for someone to get access to our building, our computers and our data."
See the video that will keep security directors up at night