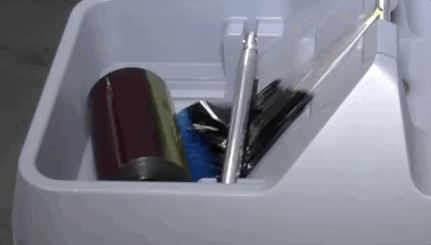 When creating new ID cards, most organizations are going to put at least a little bit of thought into ID card security features. The amount of thought will vary from site to site, of course: a gym printing membership cards won't be as security-conscious as a government office printing employee ID badges.
No organization wants its cards to be easily counterfeited. That's why many of today's card security features exist: things like UV printing and holographic stamping are ways to ensure that forgers and scammers can't copy a badge for illegitimate purposes.
Learn more about today's most popular on-card security features.
Other card security products exist as well, including things like shielded badge holders and locking card cases. Card security is big business, and organizations go to great lengths to keep their cards protected.
But if you're printing ID cards on site, one of the bigger threats to your ID card program is probably sitting in your nearest trash barrel: used printer ribbons.
Stop throwing away sensitive card data