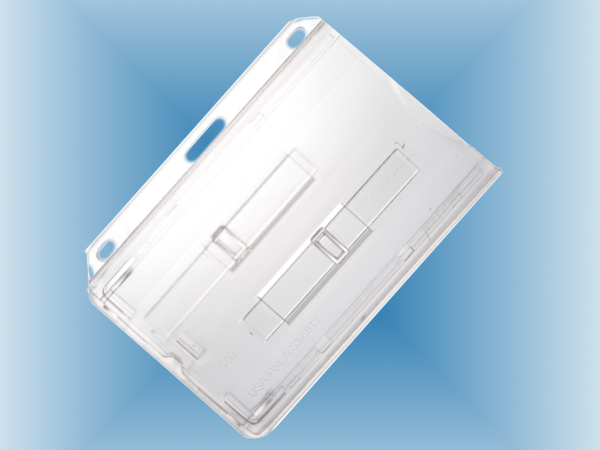 Product Spotlight is a feature designed to showcase individual products in our broad offering. We'll highlight key features, discuss how the product is used and more. Interested in seeing a particular product featured here? Let us know!
Product: Badge Holders with a slide ejector
Product Category: Badge Holders
SKU: 736-N, 736-T1, 736-T2
It just sounds cool: a slide ejector!
When you hear it, you can't help but picture a heroic ID card ejecting from a badge holder like a fighter pilot, parachuting safely to the ground for a hero's welcome.
No? OK, maybe that's just us.
However, a slide ejector is a pretty cool, convenient feature to have on your badge holder.
It makes things easier on the wearer of the card and provides additional protection from damage, helping credentials last longer.
Only available on select rigid badge holders, a badge holder with a slide ejector should be considered by all who remove cards from badge holders frequently.
Why remove your card manually when you can eject it?