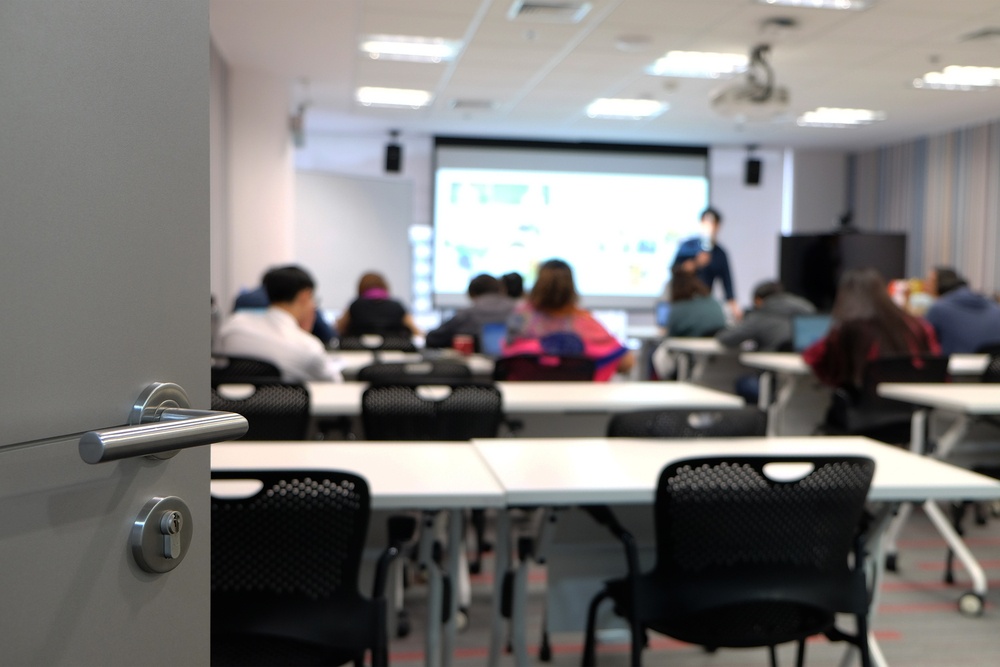 At the most basic level, a door lock really only needs to do one thing to be effective: prevent the door from being opened!
While this may seem like a low bar for success, it's true: a door lock should...well, lock doors. However, there are a number of different situations where you'd like your door locks to be capable of a little bit more. Securing doors in a school is one of those situations.
Unfortunately, today's schools need to worry about things like intruders, active shooters or lockdown situations. While we all wish these concerns never needed to enter the minds of today's educators, most schools are adopting a "better safe than sorry" approach that sees them upgrading their existing locks to something more robust.
Keeping unwanted intruders out remains the number-one priority of school door locks, but there are a few additional things that should be taken into consideration when upgrading to a new system.
Go beyond "just keep people out"