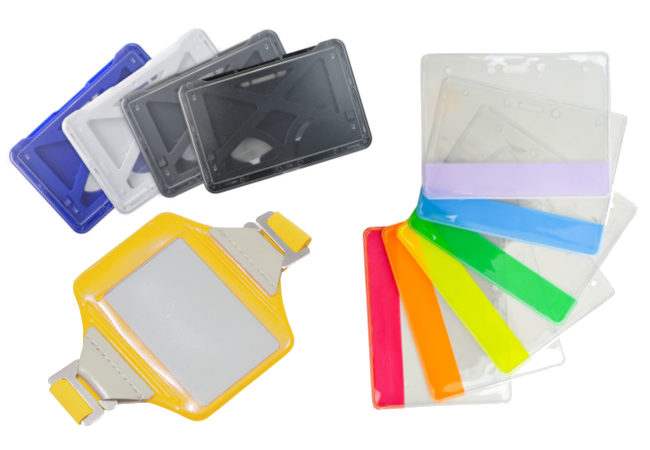 Your office is getting ready to launch its new employee badge program, and you need to buy new ID badge holders.
Where do you begin?
When it comes to choosing this common ID accessory, many people will have only a vague idea of what they need: "some plastic thing to carry the card, and then a way to wear it too."
Accurate, but not very helpful!
In many cases, people are unaware of how many options there are for something as simple as an ID badge holder. Think of all the possibilities: Rigid. Flexible. Color. Clear. Shielded. Multi-card. Arm-band. Credential wallet. Premium vinyl.
The list goes on and on. It's enough to overwhelm any shopper, and definitely makes the buying process much more difficult.
However, it's a lot easier to zero in on the perfect badge holder for your needs if you're able to narrow down the list of options by asking yourself a series of qualifying questions.
When it comes to badge holders, ask yourself what you need