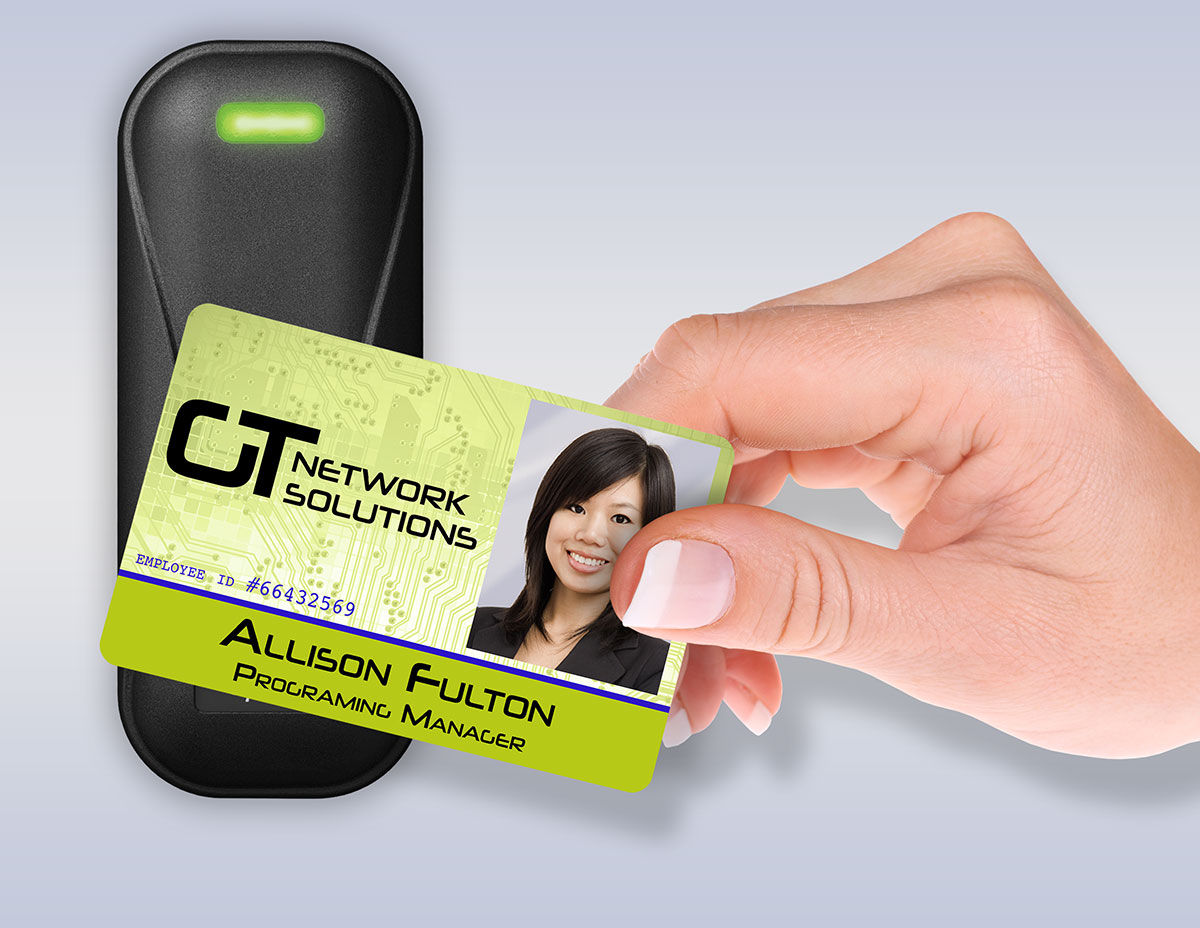 The majority of today's workplaces require employees to carry some form of identification card. These employee badges are often pretty standard: a name, a photo, a title, maybe a company logo.
There's a reason why such a format is so popular: it works.
Simplicity is king in many cases, with organizations settling for the basics because they're not aware of the other options out there.
However, if you're settling for a basic ID card for your employees, you're missing out on an opportunity to make your ID program even more powerful.
ID cards all perform one key function: they verify the identity of the wearer. However, you can also use your ID credentials to perform a variety of other tasks.
By simply changing the kind of card stock you use and adding some equipment, you can take your ID card program from "ID only" to "wow, this card does a lot!"
In doing so, you can make life easier on your employees, offer a better way to track attendance and more, taking your ID program to another level.
Keep the ID, but do more with it