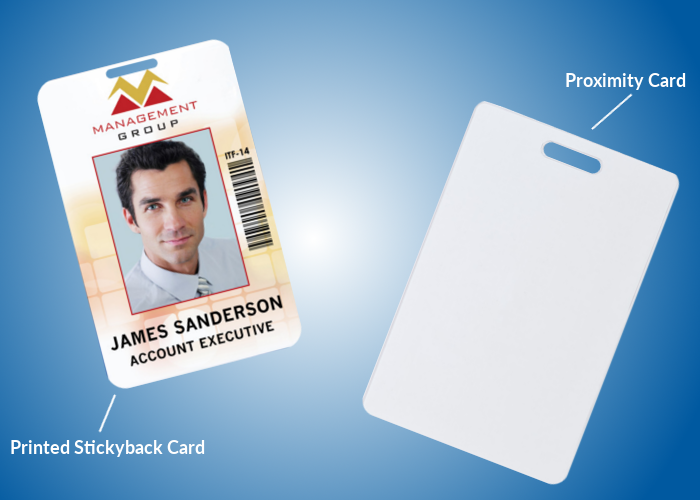 From a curiosity standpoint, stickyback cards have one of the most interesting names of any product in our offering.
"Stickyback."
Just reading the word raises all kinds of questions.
Is it some kind of candy bar?
Is it someone describing a piece of tape?
Did someone fall in a giant bucket of honey? Is that how he or she ended up getting so sticky?
Yes, there are plenty of questions about stickybacks, but let's address the most important one first (no, not the honey): what, exactly, is a stickyback ID card?
Stickyback cards are adhesive-backed cards designed to be attached to some kind of existing ID card or credential.
They're a unique and versatile ID solution, enabling organizations to save money while still identifying all of their employees.
Learn more about stickyback cards and how our customers use them