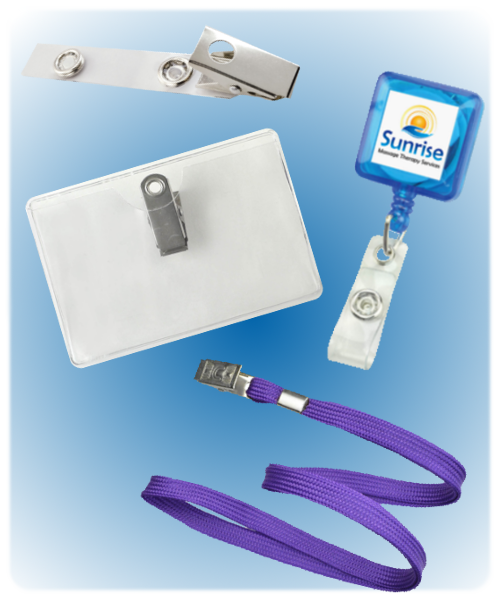 People tend to put a lot of thought into the look and feel of their ID cards, and rightly so: an ID card, like an employee badge or student ID card, is the centerpiece of any identification program, and is an important way to positively identify someone and increase security.
You've created the perfect ID card. The logo looks great, the photo is perfectly placed and the security feature adds a touch of professionalism. You're thrilled with the result.
However, when it comes to ID cards, there's an oft-overlooked but equally important question that requires just as much thought as your ID card's design: how are you going to carry it?
"Uh...I don't know, with one of those card things."
Ah, yes. The "card things."
Unless you're familiar with the identification products industry, names like strap clips, lanyards, badge reels and badge holders probably aren't at the top of your mind.
These four products are far and away the most common ways to carry and display ID cards at all kinds of settings, from schools and offices to retail outlets and factories.
If your goal is to carry an ID card without shoving it in your pocket, you really can't go wrong with any of the four options mentioned above.
However, each of the four has unique benefits and drawbacks that combine to make the solution better for some situations and worse for others.
The choice is yours, and yours alone