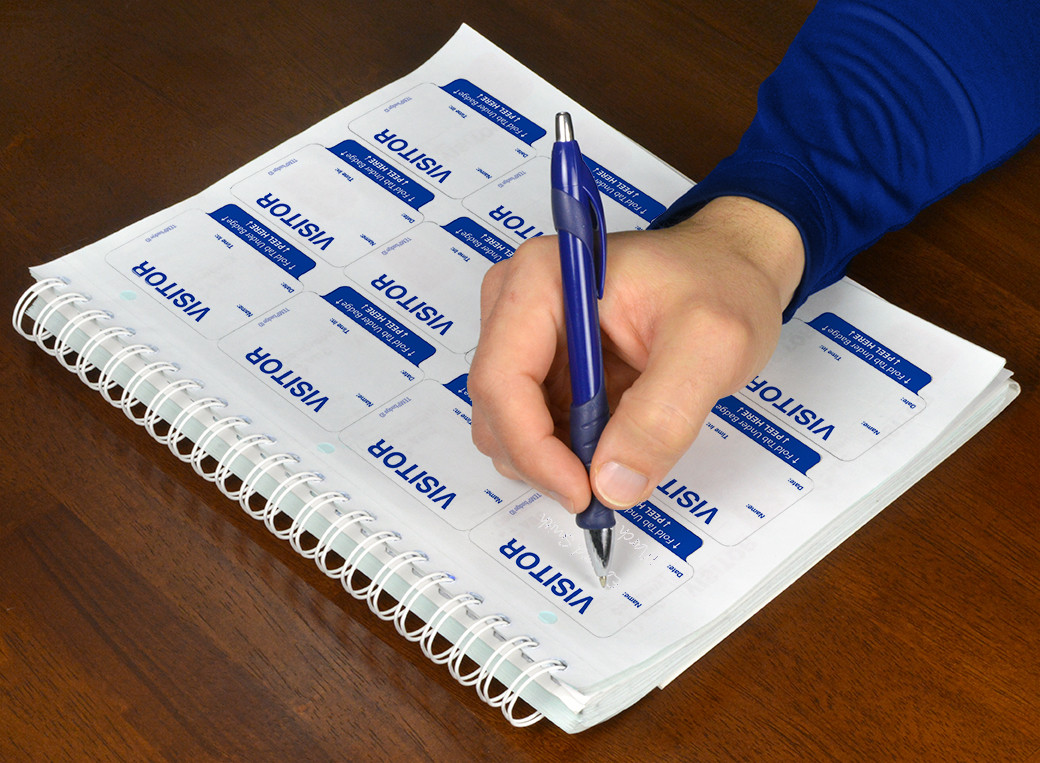 Product Spotlight is a feature that will run multiple times a week, designed to showcase individual products in our broad offering. We'll highlight key features, discuss how the product is used and more. Interested in seeing a particular product featured here? Let us know!
Product: TEMPBadge Visitor Badge Log Books
Product Category: Visitor Management
SKU: 05721, 05741, C05721, C05741
We discuss Visitor Management frequently on this blog, and with good reason: it's a popular topic right now, important across a number of industries (particularly healthcare and education).
For many organizations, one of the main hurdles when starting a Visitor Management program is cost.
It can be a tough situation: you want to upgrade your visitor program to make your site more secure, but don't have a ton of money to spend on a new enterprise Visitor Management software system.
Fortunately, there's a way to keep your visitor program low-cost while simultaneously enhancing security at your site: TEMPBadge Visitor Badge Log Books.
These innovative log books combine the simplicity and ease-of-use of a sign-in sheet with the security of personalized expiring visitor badges.
The result is a great way to upgrade your security and visitor sign-in procedures without investing in a large software installation that your site may not find necessary.
TEMPbadge Visitor Badge Log Books: Sign-in sheet convenience with innovative expiration