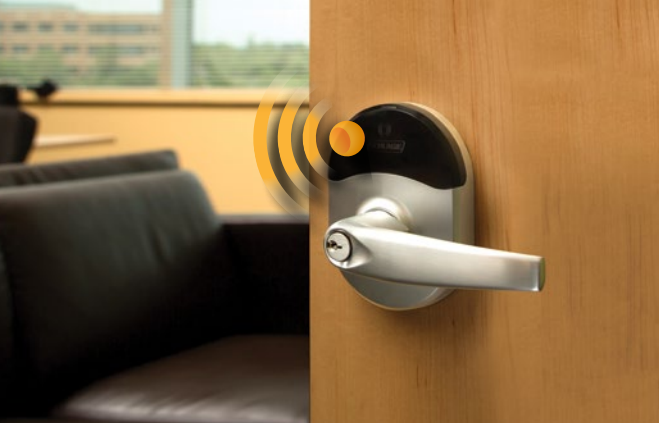 The "lock and key" combination has been an essential part of facility security for centuries.
From medieval dungeons to today's homes, using a physical key and metal lock to gain entry to a place is something the majority of people have done at some point.
The lock and key is classic. It's reliable. It's trustworthy.
However, technology marches on, and with the advance of computers and electronic components, card-based access control systems became common.
Particularly at office buildings, out went physical keys and in came access cards paired with card readers, controllers and other technology.
These card reader systems often have a few different components, including a wired card reader, a lock that takes orders from the reader and access control software that sets the rules and manages cardholders.
As these became more popular and the technology improved, a new alternative emerged as a complement to wired locks: wireless door locks.
Wireless door locks offer the same convenient functionality as wired locks, but with easier installation, lower costs and a wealth of management options.
See how seamlessly wireless door locks can fit in your system