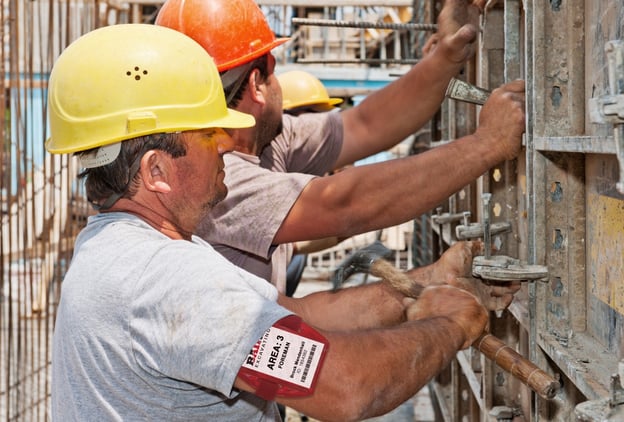 Badge holders are a popular way to carry and display ID credentials. Whether they're used to carry employee badges at an office or to display law enforcement ID cards out in the field, badge holders are versatile, affordable and easy to use.
There are dozens of different types of badge holders available, from colored, hard-plastic holders to flexible holders with a slot and chain holes. Each holder is unique, offering features ideal for certain uses.
In many cases, badge holders are used in what we'll call "sedentary" industries, like offices and schools. This isn't to say that those employees aren't working hard, of course; rather that there's not a ton of movement, exertion or exposure to the elements required to do one's job.
Unfamiliar with badge holders? Learn more about these useful accessories.
However, there are many active industries that need ways to display their ID credentials as well. The basic needs of both active and sedentary industries are the same: to display and protect an ID badge, but they differ in the kind of damage or abuse they'll be facing on a daily basis:
In a sedentary industry, you'll want the badge holder to protect against scratches or scuffs.
In an active industry, you may need it to protect against ice, snow or mud.
For that reason, while any badge holder will hold a badge in the snow, rain or the middle of the desert, there are certain features that make some badge holders better for active use than others.
Get a badge holder that can keep up
The badges holders for active use that we've selected below can be used in all kinds of scenarios. At the most basic level, they all do the same thing: protect and display an ID badge.
However, you'll notice that some have features that make them a little more useful than others in particular situations.
It's also worth noting that these badge holders don't have to be used in active settings. If you're just looking for something a little different or something that offers a little more protection for your card, these will do the trick.
1. Arm-band badge holders: Perfect for construction, skiing and more
In an industry like construction, it's important to eliminate distractions. When you're hauling bags of cement up a flight of stairs or trying to hold a board in place so it can be nailed down, the last thing you want to worry about is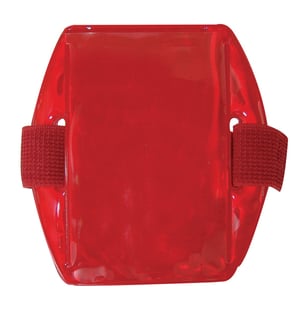 your ID badge falling off.
However, that can be a concern due to the amount of movement and lifting done by these active workers. For those reasons, arm-band badge holders are the perfect badge holders for construction workers.
These holders feature a clear or colored vinyl enclosure for the badge, protecting it from dirt, dust and other debris. The holder also features an elastic strap designed to secure the holder around the wearer's arm; the strap can be adjusted as needed for a tighter or looser fit.
By attaching the holder to the wearer's arm, you're drastically cutting down the risk of it getting in the way or falling off due to movement.
Arm-band badge holders are also available in reflective neon materials, perfect for nighttime or low-light use.
Along with construction workers, we've also found arm-bands to be the perfect badge holders for skiing, kayaking and other outdoor activities.
How to find them using our tool: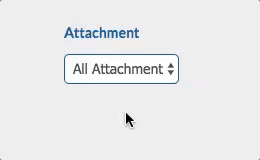 2. Badge holders with resealable closures: Perfect for being out in the elements
One of the strengths of most badge holders is also one of the major weaknesses: because cards are easy to slide in and slide out, the cards inside can be susceptible to the elements.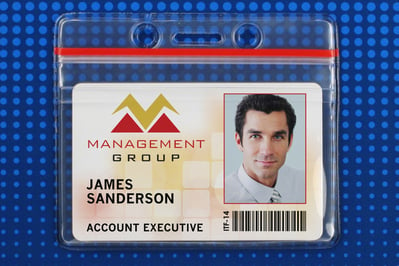 This isn't a big deal in an office or school, of course. However, for workers who are outside, like police officers, landscapers and EMTs, experiencing the elements on the job is just a fact of life.
Fortunately, there are badge holders with resealable closures that do a great job keeping the elements where they belong: outside.
These badge holders are usually made of vinyl, and for the most part are the same as a regular badge holder: they're available in multiple sizes and usually have a slot or chain holes for easy attachment.
However, these holders differ in that they don't have an open side where the card is inserted that remains open at all times. Instead, the card is inserted into the opening and a resealable closure is pressed together to create an airtight seal: no rain, dust, dirt or snow allowed.
These are great as badge holders for police officers, EMTs, tour guides and more.
How to find the using our tool: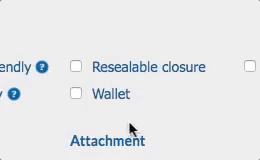 3. Badge holders with an adhesive back: Perfect for hard hats
For some active employees, an arm-band badge holder is still too restrictive. These employees, often in construction, simply don't want anything on their arms that could potentially restrict movement.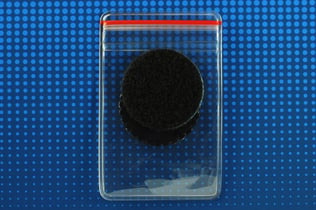 Badge holders with an adhesive back are a great solution.
These badges holders look and feel like a normal badge holder, but feature an adhesive back that allows the holder to attach to any hard surface.
They're particularly useful as badge holders for hard hats, as they adhere strongly to the hard plastic.
They can also be used as badge holders for construction equipment, allowing a worker to stick his ID badge to a piece of machinery so others know who is using it.
How to find them using our tool:
---
Our interactive badge holder selector tool makes it easy to find the right badge holder for you. Simply choose the criteria that appeal to you, like size, attachment type and extraction method. The tool will filter out all results that don't meet your criteria, allowing you to focus on the products that can get the job done. Remember: all online orders of more than $99 ship free!