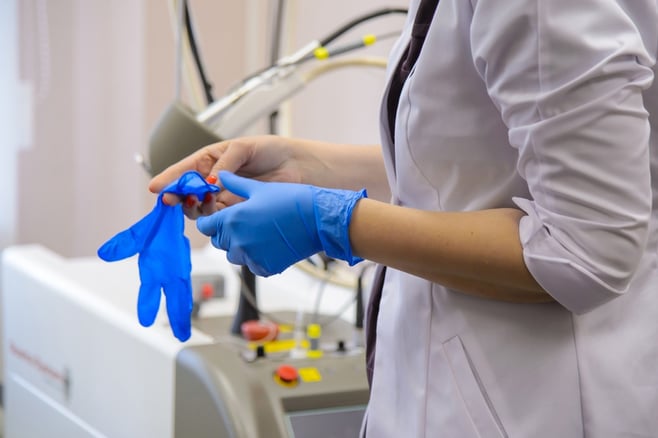 It's a sad reality: those who work to protect the most vulnerable among us are in turn among the most susceptible to violent outbursts and attacks while on the job.
As we discussed in a previous blog post, studies have shown that healthcare workers have a rate of workplace violence that is 20% higher than workers in other industries.
This means that doctors, nurses, surgeons and other technicians are far more likely to be harmed on the job than office workers, retail employees and others in the general employment population.
These people work tirelessly to help their patients get healthy, saving lives on a regular basis. For decades, violent outbursts at hospitals and other healthcare facilities have been unfairly swept under the rug and viewed as "part of the job."
However, those attitudes are beginning to change, and the change is starting with the workers themselves.
Employees are saying "no more" to workplace violence
Unfortunately, violent incidents at hospitals have become so common that they barely register as "breaking news" at this point.
How many of the following incidents are you aware of?
Each of these incidents occurred during the current calendar year — and we're not even through July.
In fact, an article from The Atlantic published in December stated that violent incidents against healthcare workers have increased by 110% in the past decade.
There are a number of different reasons for this increase:
Patients with mental health issues are being forced, due to insurance or to program cuts, to go to regular hospitals for care instead of facilities equipped to meet their needs.
Hospitals are being put under an increasingly stressful workload, with some facilities struggling to keep up with the influx of patients, and workplace safety regulations aren't the primary focus.
There are no overarching federal regulations surrounding ways for healthcare facilities to cut back on violence, leaving the states and the facilities to fend for themselves.
The good news, for both healthcare workers and patients, is that the states and employee unions are, in fact, starting to fend for themselves.
Earlier this year, the Nurse Alliance of California celebrated when the workplace violence prevention standards it recommended to the California division of the Occupational Safety and Health Administration (Cal/OSHA) went into effect as law.
A group of Pennsylvania nurses, joined by the Pennsylvania Association of Staff Nurses & Allied Employees and some elected officials, recently rallied at their courthouse to call for increased safety measures on the job.
Colleagues of Elise Wilson, the nurse who was stabbed in Massachusetts, testified at the State House in support of a bill called "Elise's Law," which would set up workplace violence prevention requirements.
The Boston Globe recently published a column on one woman's push to get better workplace violence prevention measures in place in Massachusetts. The column was filled with horrifying anecdotes of the violence medical professionals encounter on a daily basis.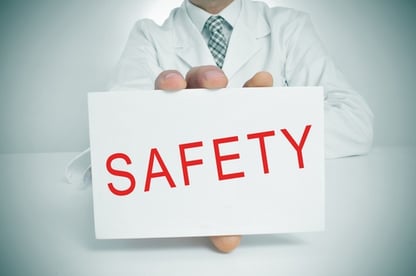 From the Globe:
"Being punched, bitten, spit upon, groped, jumped on from behind, knocked unconscious, and attacked with weapons are common occurrences for healthcare professionals," Wilson says.
The "Wilson" in the column is Sheila Wilson, a 73-year-old RN who started Stop Healthcare Violence, a group dedicated to getting stricter prevention laws and penalties on the books in Massachusetts.
What can be done to reduce or prevent workplace violence in healthcare?
While it's hard to completely eliminate the threat of violence in any workplace, there are steps that can be taken to reduce the threats that healthcare workers face.
Ensure that staffing levels for security personnel, particularly security officers and front desk staff, remain high enough to cover the entire facility.
Create a log of violent incidents that can be analyzed for trends; this will help identify problem areas and allow a facility to zero in on the source of its issues.
Screen guests and outsiders against internal and external watch lists; this Visitor Management procedure could prevent guests with violent pasts, criminal records or a history of problems at a facility from ever gaining access.
Educate personnel on how to both properly respond to and record violent incidents; encourage workers to not cover-up any incidents out of fear and to not feel the obligation to "play hurt," or return to work before they're fully recovered.
---
While workplace violence in healthcare comes in many forms, a good Visitor Management program can be a great first step to take toward reducing the threat.
Visitor Management helps identify potentially threatening characters before they have a chance to enter your facility. Screen for estranged spouses, disgruntled employees, people with criminal records and more.
Keeping nefarious characters out won't eliminate all workplace violence, but it will go a long way toward decreasing it and toward creating a safer environment for staff members.